Contact DuelCircle by Email
---
Connect with DuelCircle on Social Media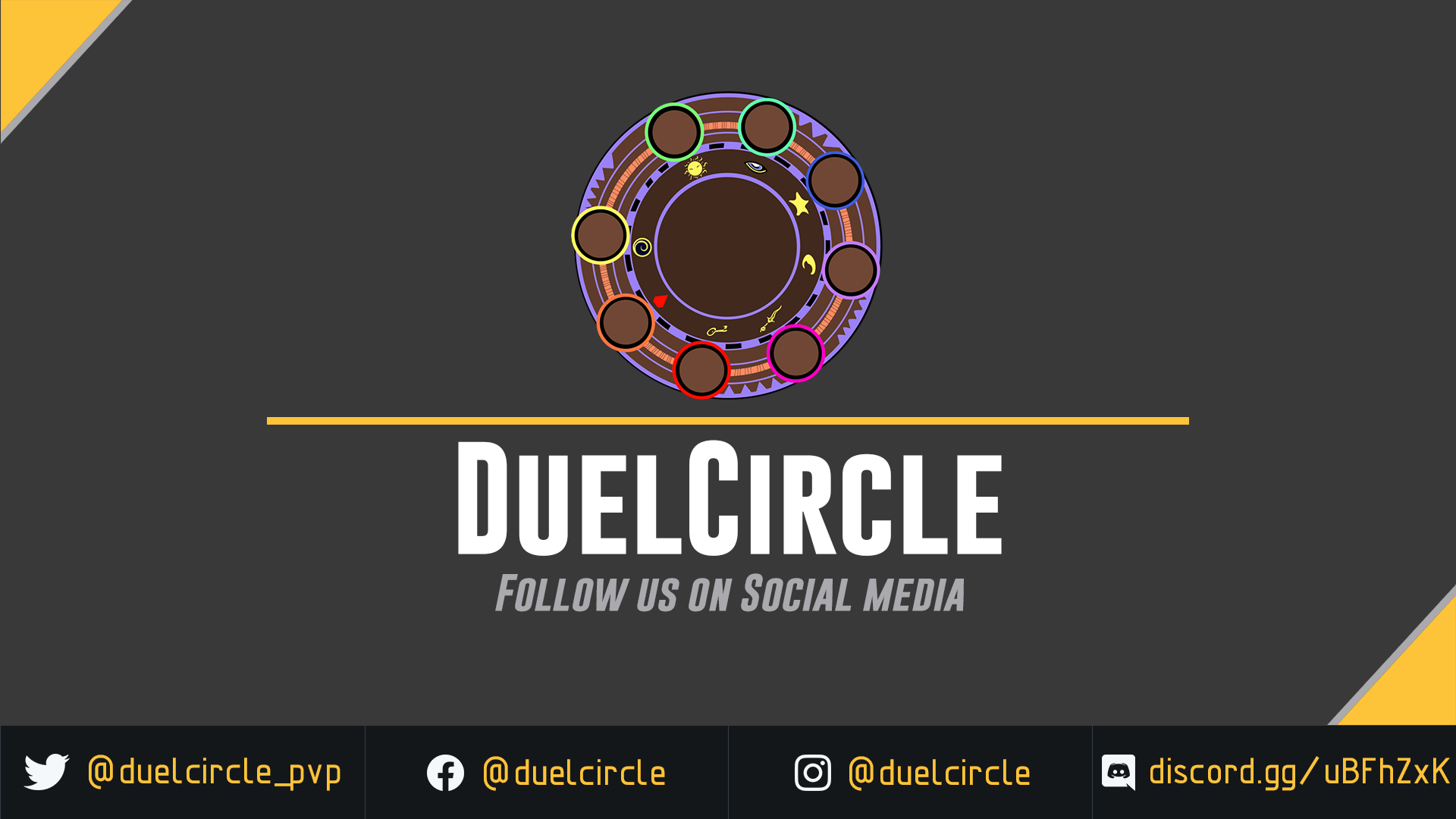 Main channels: Twitter | Facebook | Instagram | Discord
Other channels: Tumblr | Snapchat | Reddit | YouTube
General Questions/Feedback only. For security purposes, personal data or information may only be sent via email. 
DuelCircle Privacy Policy: Coming Winter 2021
DuelCircle Contest Terms and Conditions: Coming Winter 2021
DuelCircle Community Discord Code of Conduct: PDF available here
Disclaimer: The DuelCircle Community Discord is managed by DuelCircle Media. KingsIsle does not host or manage any Discord servers or their activity, however, public areas (chat rooms) may be acknowledged by KingsIsle through the sharing of community run events and other related news. Like any third party platform, use it responsibility and also adhere to the platforms own rules.