Free Crowns?!?!?!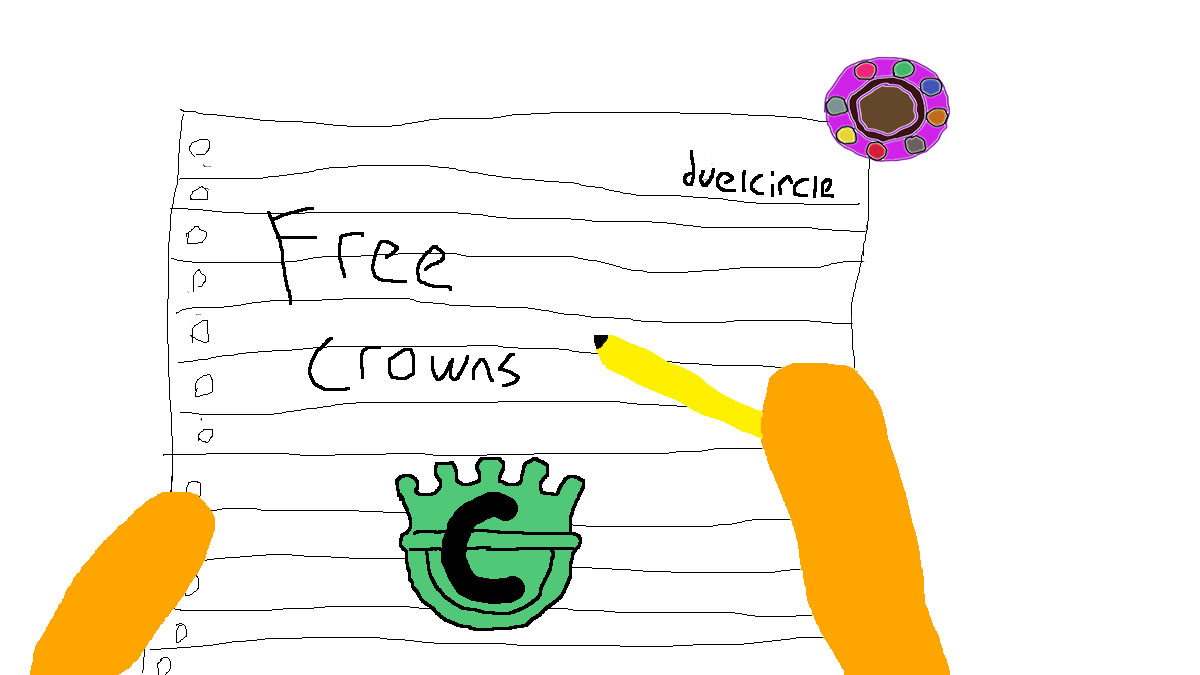 You asked…
@Wizard101 @FriendlyNecro how many retweets for a free crowns code for everyone?

— 🧙🏼‍♂️⚖️DanielSunSword⚖️🧙🏼‍♂️ (@Daniel_SS101) April 18, 2017
#AskKi will there be more ways to get free crowns legitimately in the future?

— SoloDragonRider (@SoloDragonRider) May 24, 2017
@Wizard101 crowns are green. We should get some for free eh?

— AwesomeTheSauce (@AwesomeTheSalsa) March 16, 2016
@Wizard101 it's my birthday do i get free crowns

— Wolfgang (@WolfgangGV) September 24, 2014
@Wizard101 can i please get free crowns? i cannot complete any of my wizard city goals 🙁

— B💛 (@ecstaticdolans) April 26, 2014
@Wizard101 can i have free crowns for no reason? I'm snowbelleeb 😀

— E/A (@liamsbaeforeva) June 23, 2013
@Wizard101 can you give me free crowns my name on wizard 101 is Alex Ive Coin

— Colin LMFAO Nguyen (@ColinNguyen1) July 10, 2012
@Wizard101 hey how do i get crowns for free ill do anything just between u and me i wont tell!!!!!!!!!!!!!!!!!!!!!!!!!!!!!!!!!!?????????????

— Tonny Monntanaa (@tony4ppl) December 28, 2011
@Wizard101 DANG, ARE YOU PEOPLE, EVER GONNA GIVE ME SOME FREE CROWNS?!

— whatta gem (@javhara777) November 23, 2011
@BlazeLH @YouTube yo Blaze can I get free crowns.

— Matthew Sanchez (@MtkSanchez42201) June 15, 2015
@KingsIsle When will there be the "Free crowns" day ?

— SnoopieJ (@snoopie_j) November 30, 2015
@duelcircle_PvP plz post more i really need a code

— Destin Phung (@DestinPhung) January 20, 2019
@duelcircle_PvP i literally will buy a code from you guys, give me your paypal!!

— 💧 (@stelllastarrr) January 21, 2019
We listened…
We're giving away 10,000 crowns. Yes, it's true. Redeem the code "DuelCircleCrowns" for your crowns. First 1,000 people only. Now stop asking us and KingsIsle for free crowns.