A Guide to The Pandamonium Pack
What's black and white and great all over? The new Pandamonium Hoard Pack! Players have a chance to get new additions like Panda Mounts, adorable Baby Panda Pets, Gear Sets, Jian Weapons and more!
Just as test realm went live we also got a new pack added to the crown shop. This time it was an adorable panda themed pack, last time we got anything panda themed was the red panda pet and I remember how excited I was about that. The page for the pack on the Wizard101 website can be found here. I died of cuteness opening packs for the drops and seeing it I could get a mount.
The Pandarian
Opening the first pack I discovered that they added a new hairstyle. Ever wanted your wizard to have panda ears? Well now you can as this pack contains The Pandarian hairstyle and it's super adorable.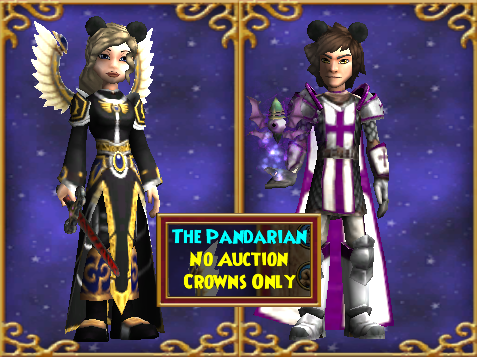 The Pandamonium Gear
This pack contains 3 new sets of gear, Crimson is for fire/ice/storm, Ebony is life/death/myth, and White is for balance. Thanks Cody for the pieces of gear I couldn't get from the pack myself.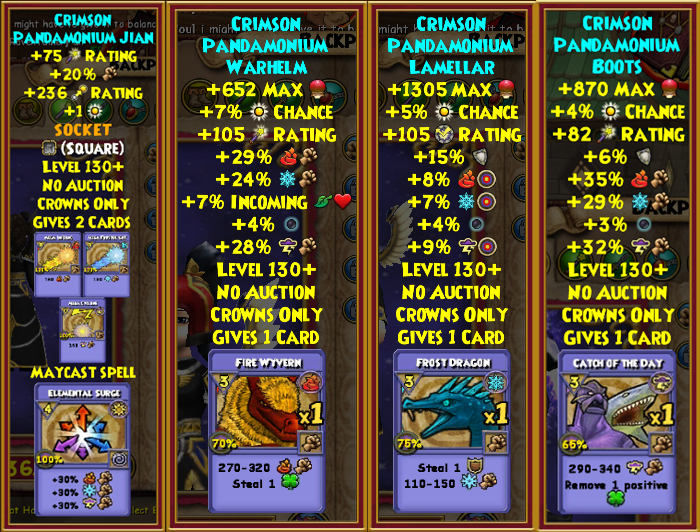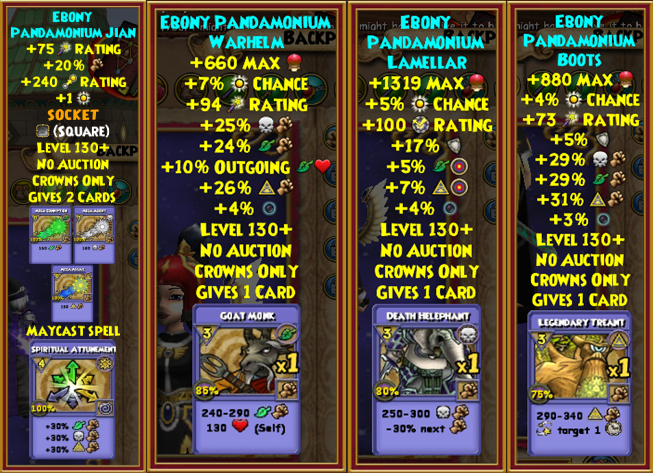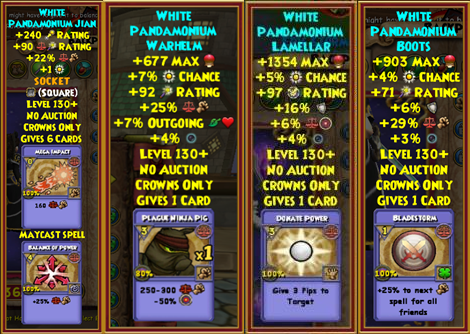 The Pandamonium Mounts
Ever wanted to have a panda as a mount? This pack also has new panda mounts for your wizard. There are 3 of them to collect, the Giant, Grand, and Great panda. They have a really cute sneezing animation. I had my main ice and alt death model the Giant and Grand panda.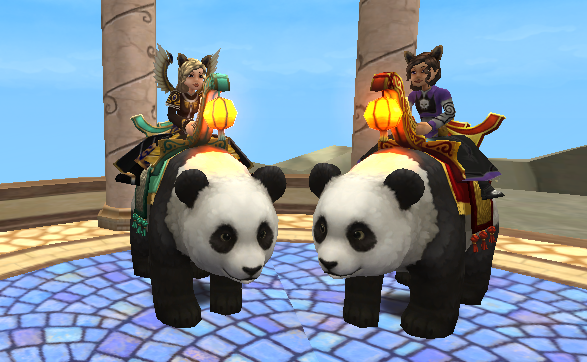 The Pandamonium Pets
As if the hairstyle and mounts were not cute enough the pets are just as adorable, maybe even more. This pack introduces 3 new panda pets, the Playful, Precious, and Precocious panda cubs. They are each little panda twins and would stole my heart in a second.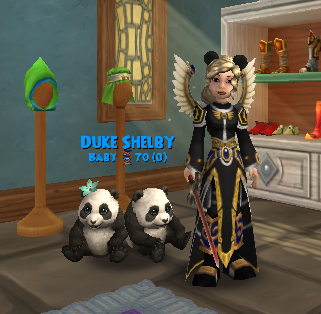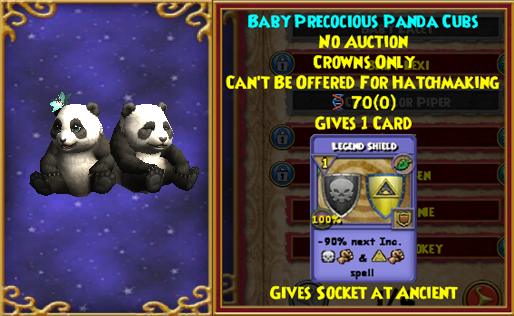 That's it for the contents Pandamonium pack. This is the cutest pack that wizard has ever released and I would know cause I LOVE cute things so much! Now if you don't mind I'm gonna go crawl into a ball crying on the floor of my castle continuing to die of how cute this pack is.