DuelCircle's Christmas Clash returns for the 4th year!
Halloween's over and you know what that means, Clash is back for the holidays!
16-64 participants will compete to become the next DuelCircle champion for your viewing experience on Friday, December 28th and Saturday, December 29th at 2pm Eastern/11am Pacific. Watch the trailer below!
Christmas Clash 2018 participant and referee signup is officially closed! Emails will be sent out prior to Friday, December 21st with information on how to prepare for gameday if you have been accepted.
---
Stream Lineup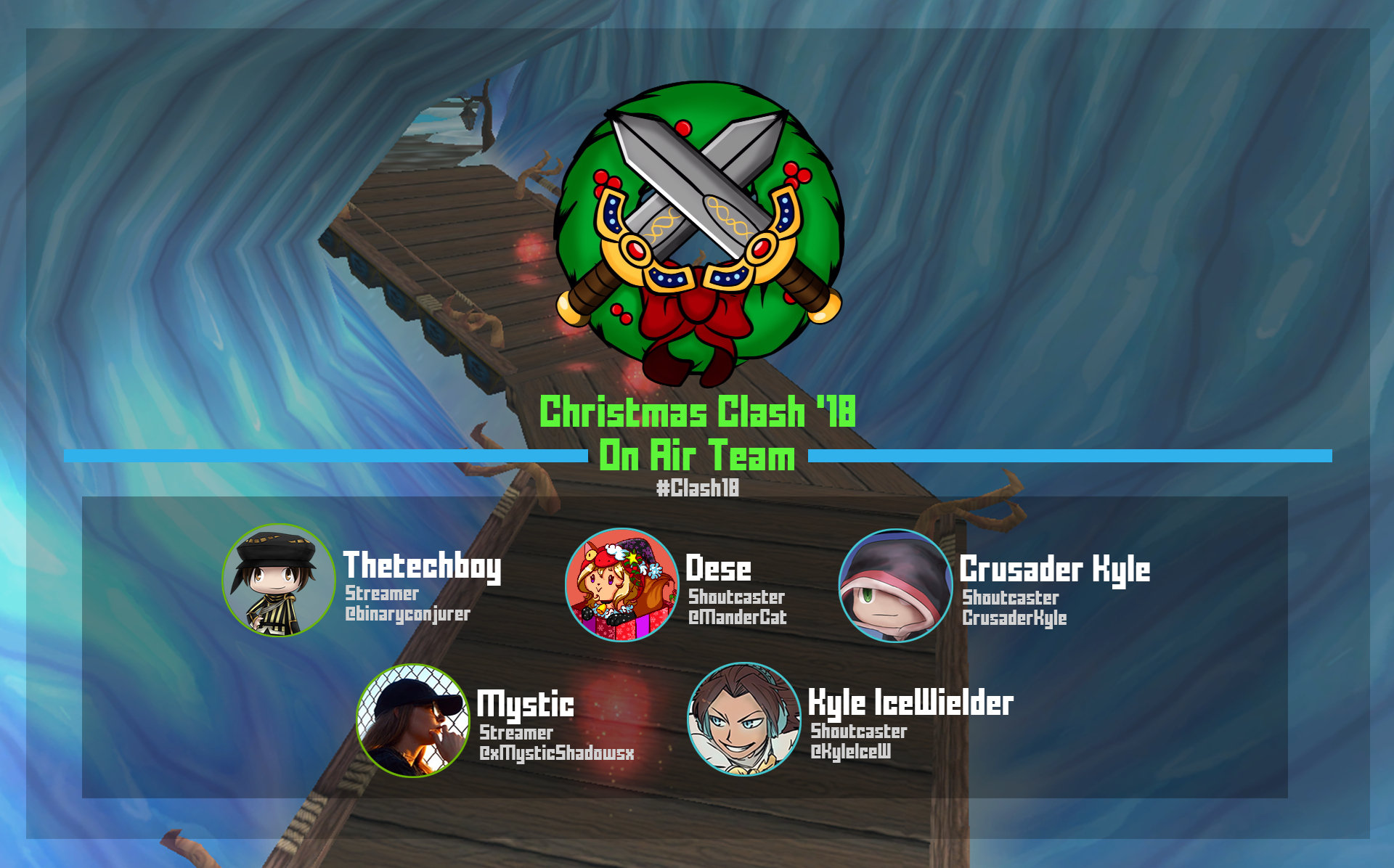 As tradition with all DuelCircle flagship tournaments, we will be having 2 livestreams on each gameday covering high stakes matches, fan favorites, and more! Watch live at 1:15pm Eastern on 12/28-12/29!
Broadcast #1: Thetechboy w/ Dese and Crusader Kyle
Broadcast #2: MysticShadows w/ Kyle IceWielder and Julianna Sparklefountain
Watch both broadcasts here!
Stream archives from #Clash18 will be uploaded to youtube after the conclusion of the tournament!
---
Bracket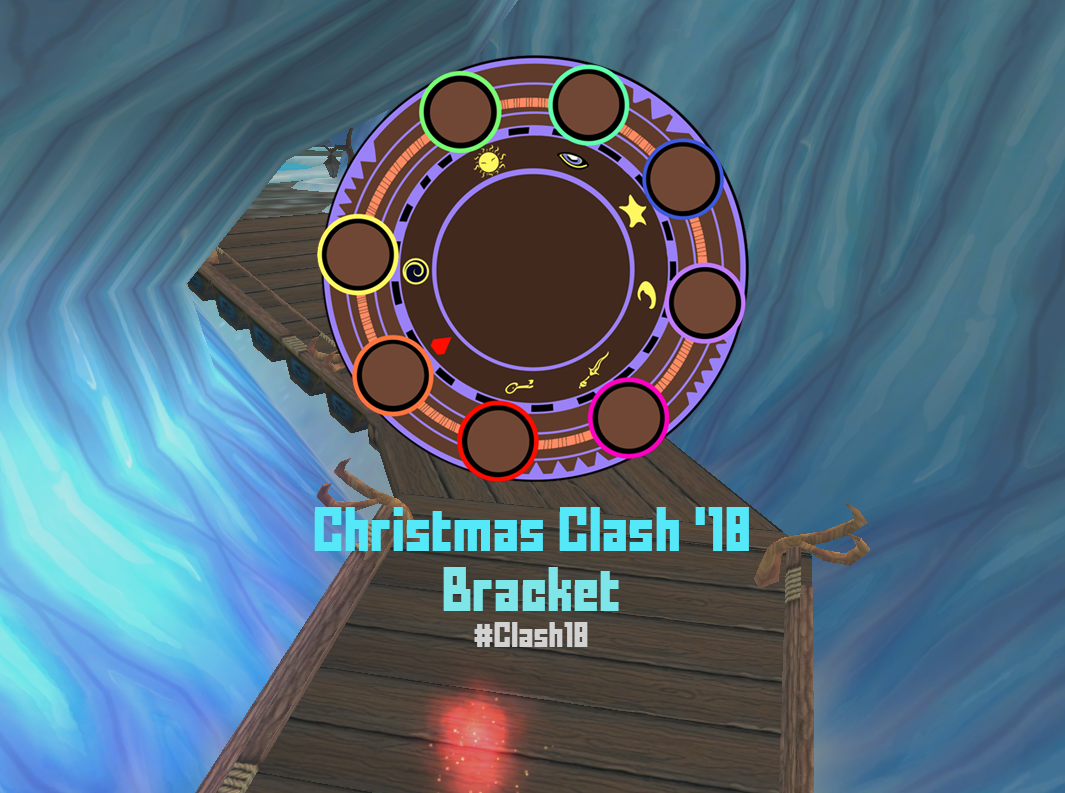 This year, the tournament features 16 competitive participants from around the spiral but only one will become the clash champion.
From returning competitors such as the reigning champion Stephen Fire to newcomers such as Christopher Bluetail, this tournament is shaping up to be a spicy one! Click here to see the full bracket and participant masterlist.
---
Gamemodes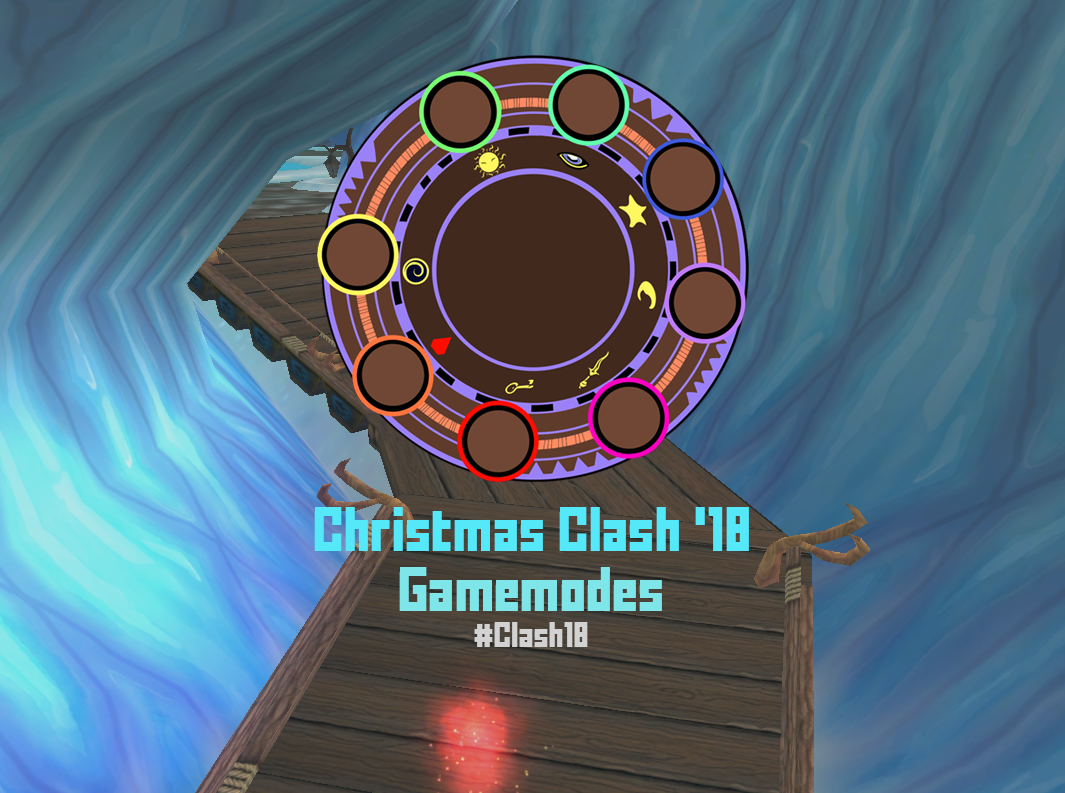 For the first time since 2016's Christmas Clash, we will not be running gamemodes during Day 1 of the tournament. Gamemodes will be reserved specifically for the semi-finals and finals on Day 2 of #Clash18. During Day 2, those matches will be played in a best-of-three format. General rules are still in play throughout the duration of the tournament. For more info, check out our Rules page.
Semi-Finals Gamemode: "Color Me Rad" (First Appearance: Luau '18)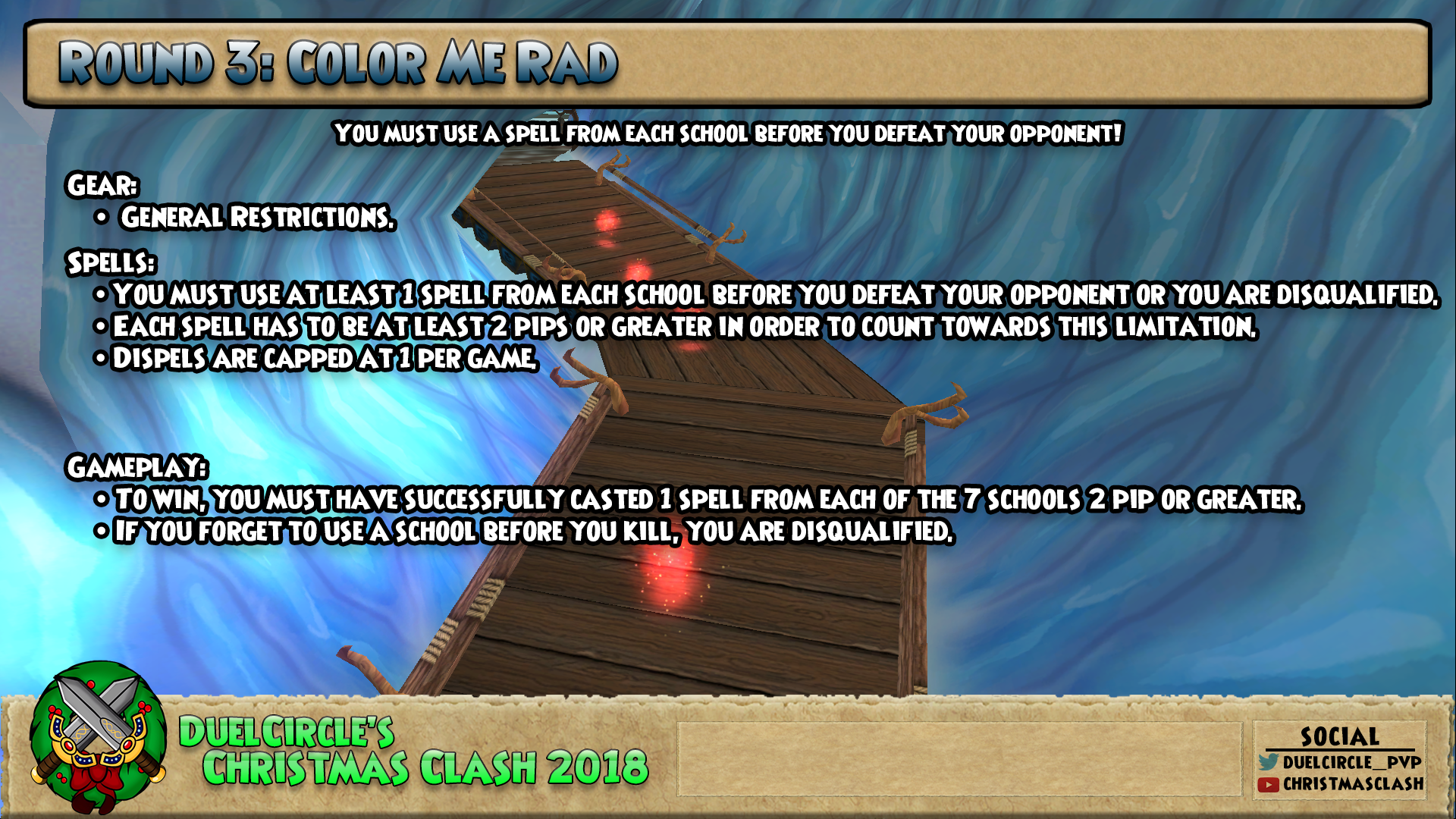 Finals Gamemode: "Mander Roulette" (First Apperance: Clash '15)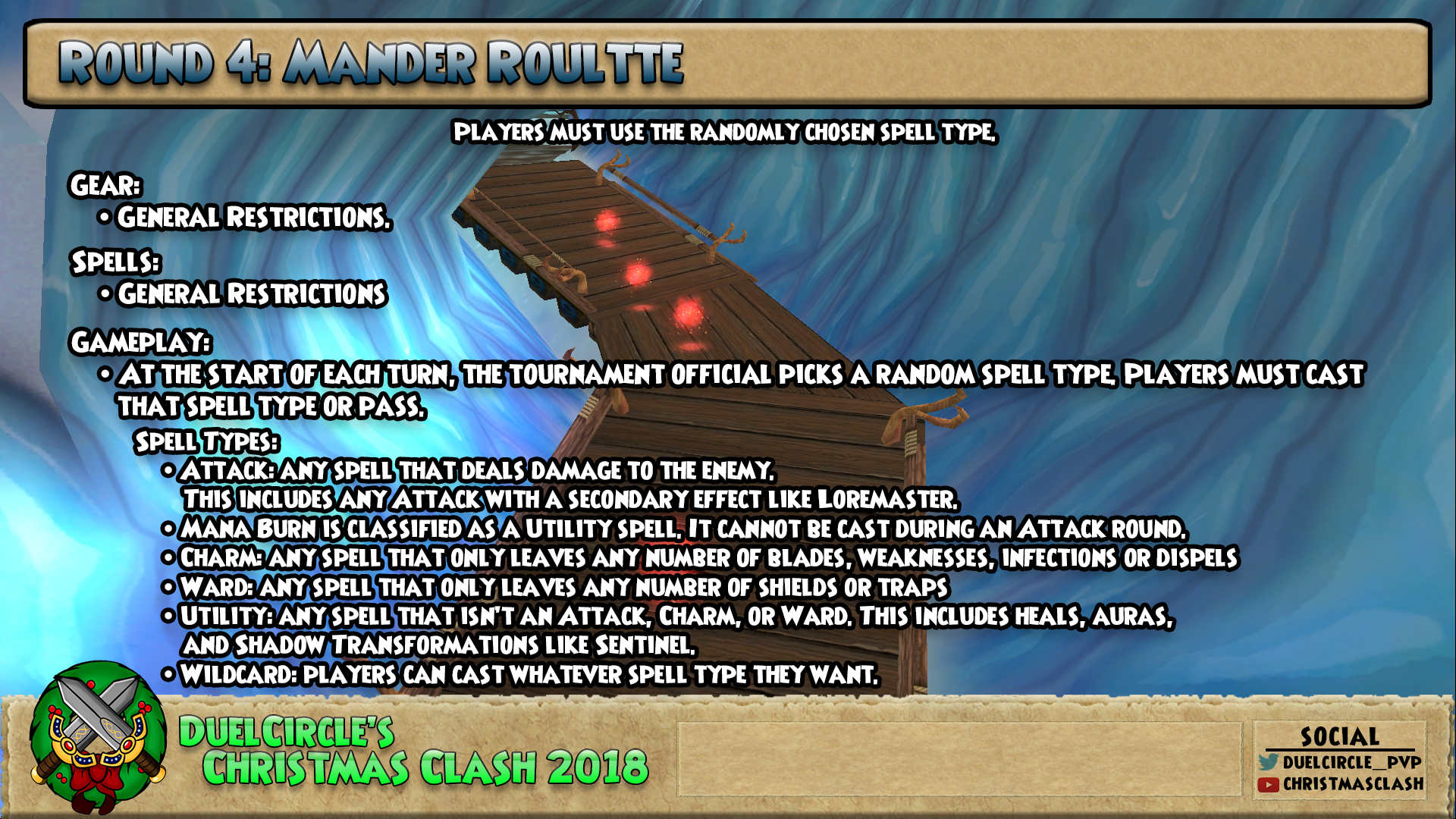 ---
Clash Contests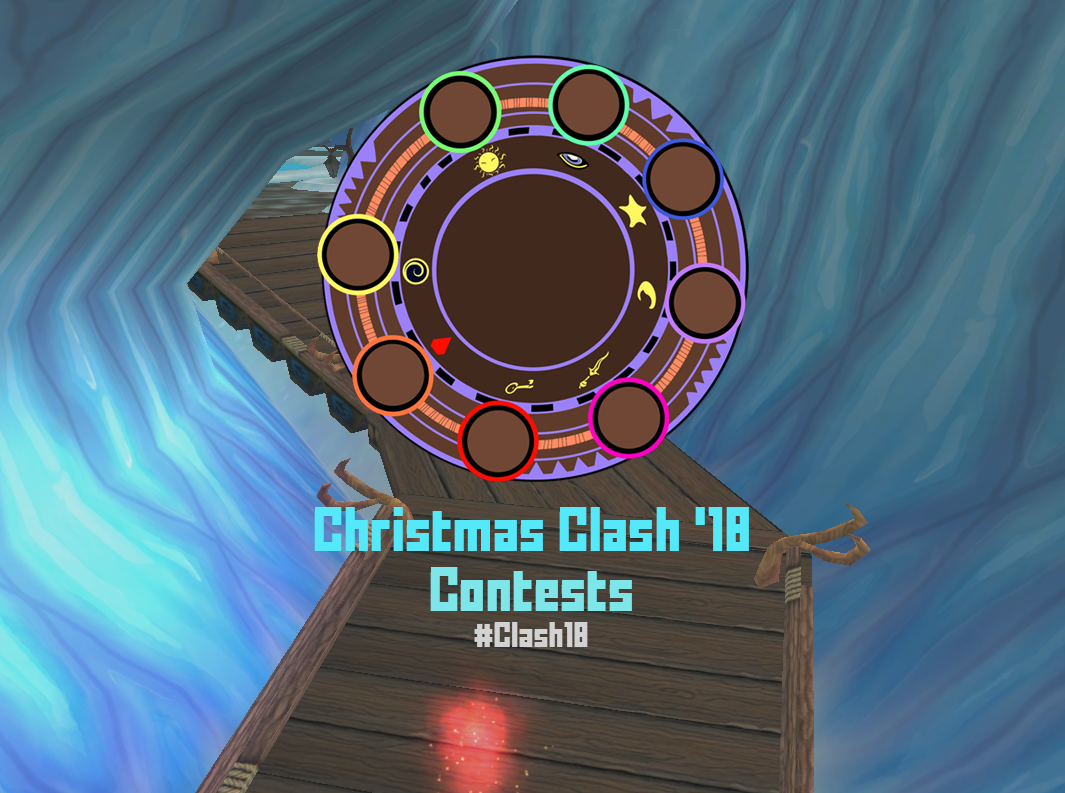 "Who's that Mander" is back once again, along with a few other ways you can win prizes during the #Clash18 season! You could win up to 10,000 crowns or other prizes. Click here to learn more.
---
DuelCircle After Dark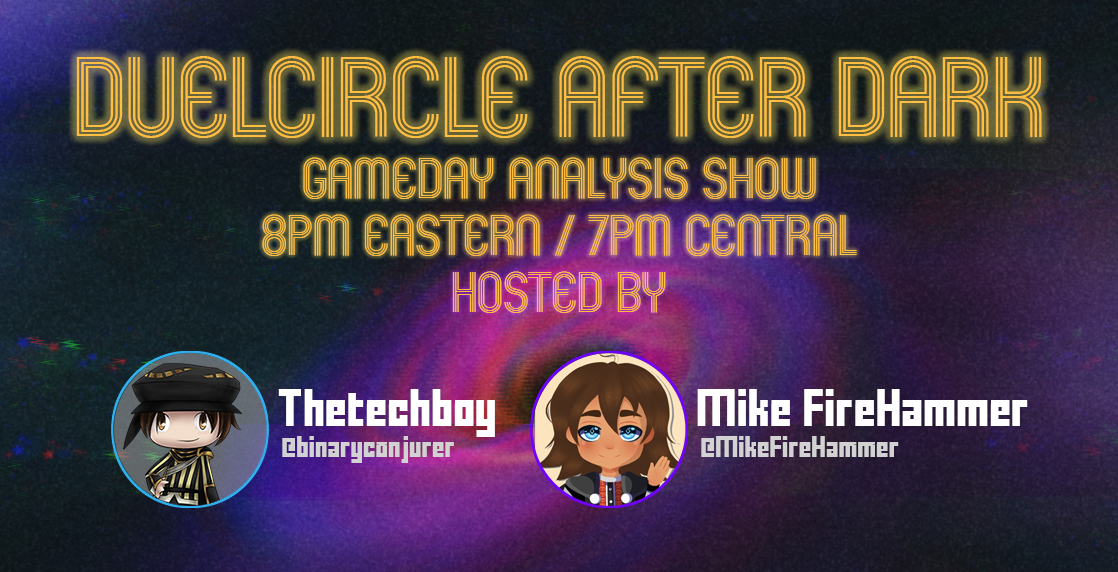 Returning for #Clash18, our newest show 'DuelCircle After Dark' brings you daily recaps of the tournament, clips of some of the biggest plays from our on-air team, and discuss all the Clash action with the help of Thetechboy and Michael Firehammer each night of the tournament at 8pm Eastern / 7pm Central on Twitch.tv/Thetechboy with a rebroadcast at 8pm Mountain / 7pm Pacific (10pm Eastern).
---
As more information becomes available, we'll be updating this post with all of the important details for this winter's Christmas Clash [1v1] tournament. Follow us at @DuelCircle_PvP for the latest updates.