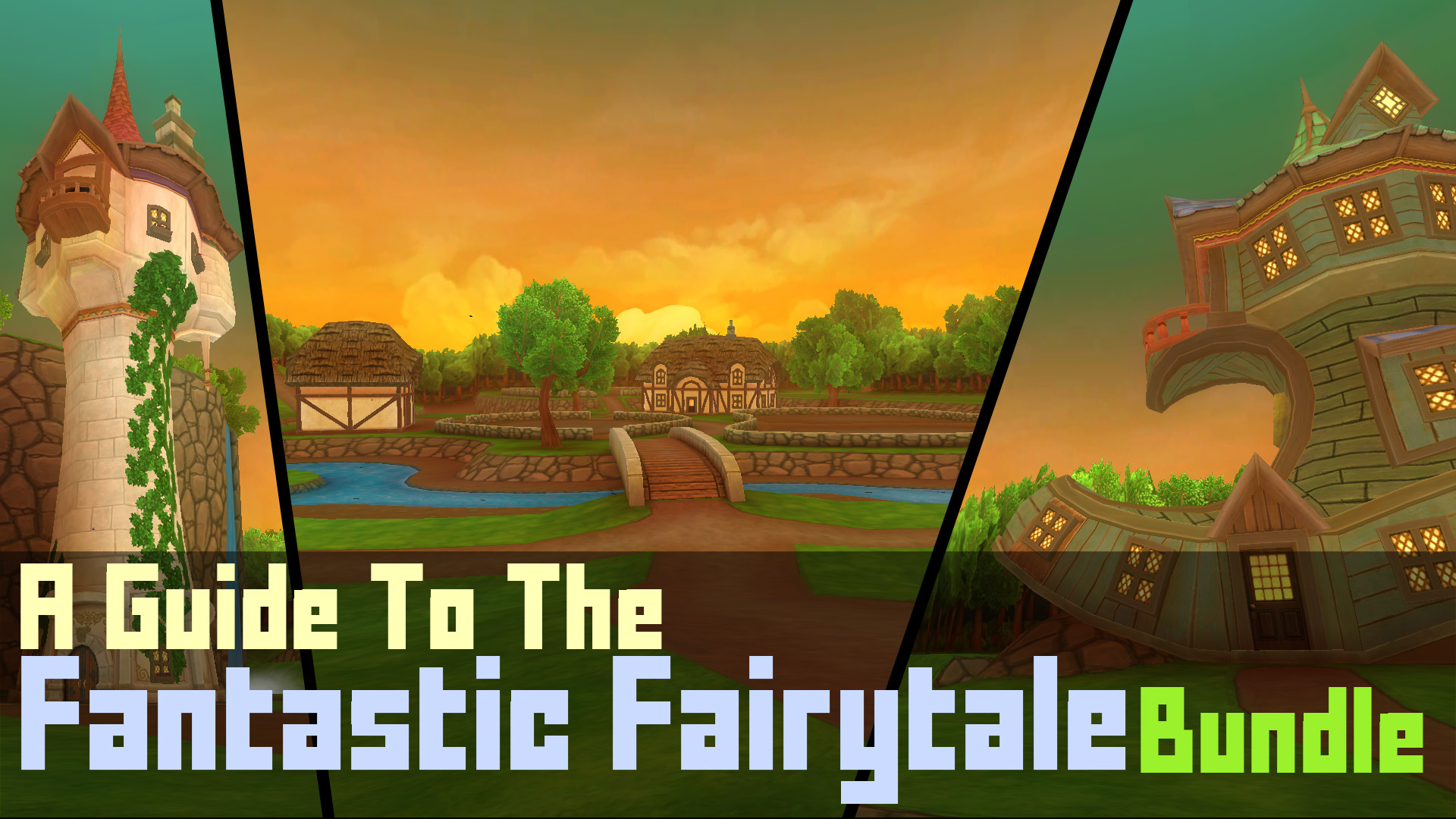 A Guide to the Fantastic Fairytale Bundle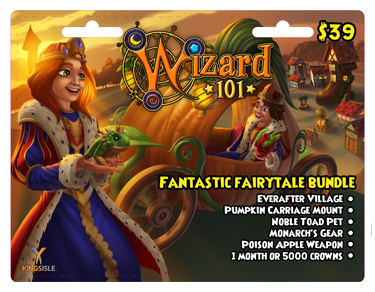 The Fantastic Fairytale Bundle comes with:
The Everafter Village House
The Pumpkin Carriage which fits up to 4 Riders
The Noble Toad Pet
The Monarch's Attire
The Poison Apple Weapon
An Additional Castle Elixir
And 1 Month of Membership or 5000 Crowns
Monarch's Attire
Dress fit to be the hero with this new set of armor. This outfit comes complete with a crown and a robe. I like shiny crowns so that will likely join my hidden collection of shiny objects. It can be dyed at the Wizard City dye shop to match your wizard.
Poison Apple Weapon
For the weapon, we have Snow White's poisoned apple. Personally, I wouldn't take a bite out of this apple if an evil queen tried to offer one to me.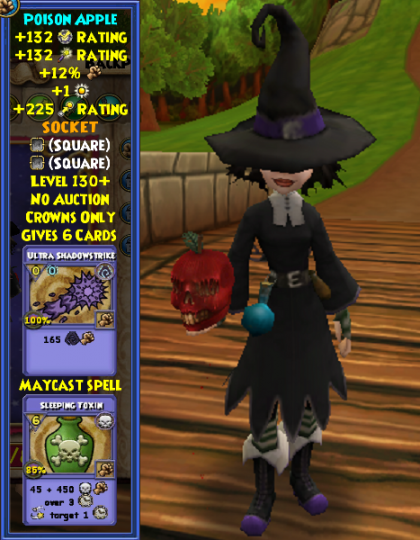 Pumpkin Carriage Mount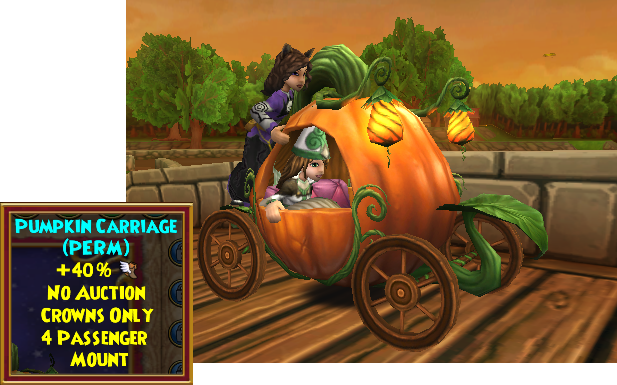 Ride in style with up to 3 other friends in this 4 player mount. Whether you are riding to the ball or riding to your next quest in the Spiral, you can now ride there in your own pumpkin carriage. Just make sure to watch the time for midnight before it's magic runs out though.
Noble Toad Pet
Roam around the Spiral with the companionship of the Noble Toad pet. Maybe just maybe, he turns into a prince if you kiss him. This cute little toad comes with a snow drift spell item card.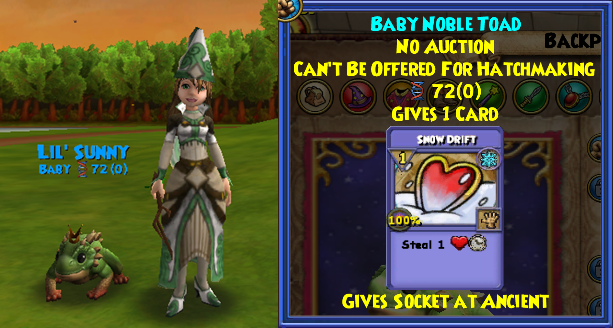 Everafter Village House
This house is perfect to spend hours lost in. Whether you are decorating or just trying to find one of the many hidden passages in this castle. There is a well you can visit every day for a housing item. From using the well, there are some new housing items that can be obtained. The main building of this massive castle is a 2 floor, 4 room house with a barn. You can climb Rapunzel's tower to the top, visit the homes of the three little pigs before the wolf blows huffs, puffs, and blows them all down, or see the home of the old lady that lived in a shoe. If you look around you may find the gingerbread house Hansel and Gretel stumbled upon in the woods. This castle just amazing in my opinion and I loved just wandering it trying to find all the secret passages and I still think there are some I have yet to discover.