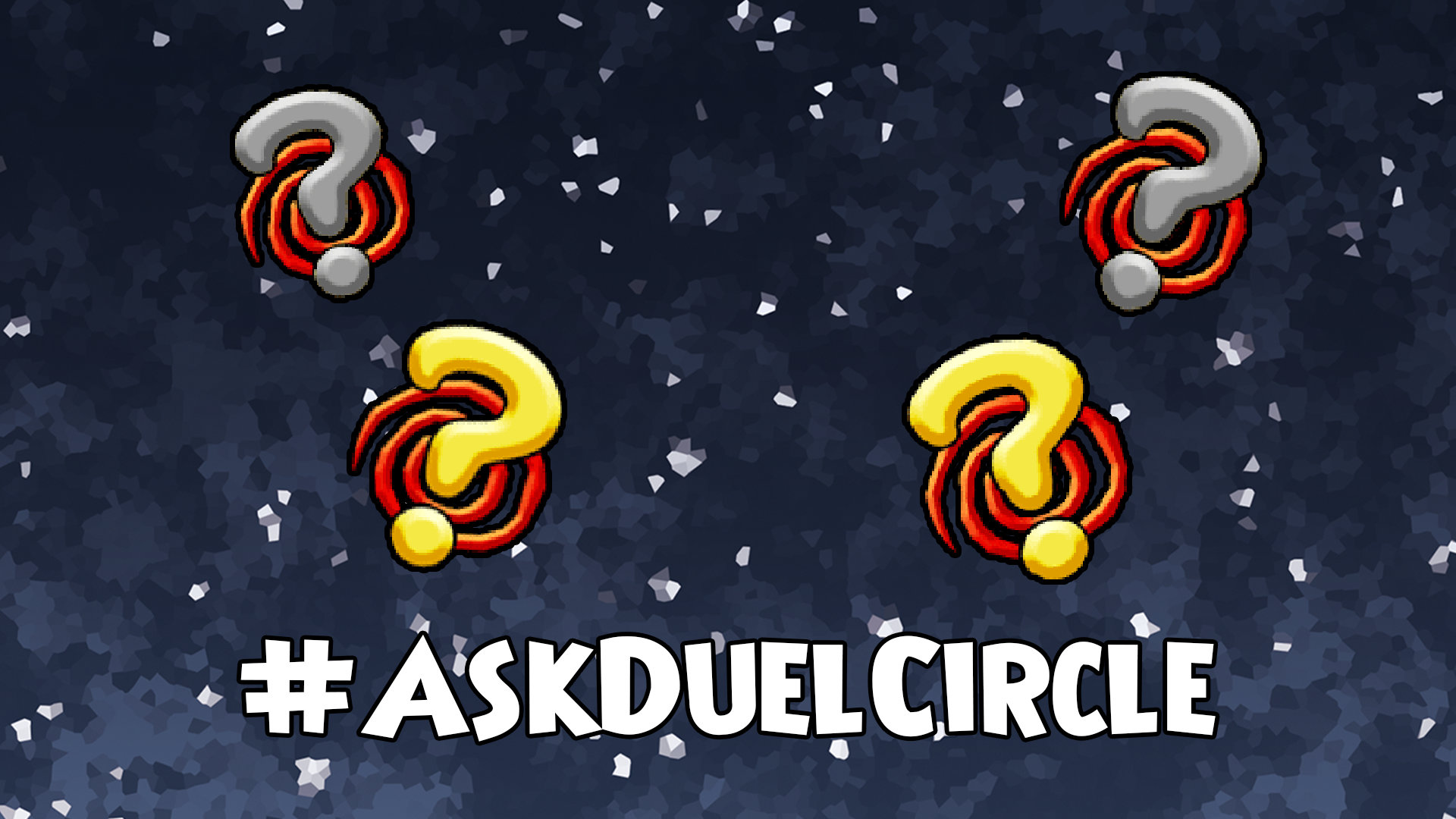 Welcome to #AskDuelCircle!
This is a space where we focus on your questions and give you answers. We'll be doing these periodically from time to time so keep an eye out for future editions of #AskDuelCircle.
Today, we're doing a special edition of #AskDuelCircle as we prepare for the release of our first biggest tournament of the year, 1v1 Luau. It's all about gamemodes this week.
---
Can you explain the new "top 8" auto acceptance change for future tournaments?
We kinda snuck that line in there at the last minute without really discussing it on any forum. Usually, the way our tournaments work is that you would be randomly selected to participate out of our massive amount of entries. Nobody was ever "guaranteed" to participate and it left some people like Stephen Fire to the "luck of the draw" in the future.
We feel that if you could make it to the "top 8" out of the 64 competitors in each tournament, you're deserving to be automatically reaccepted for the next tournament 6 months later. It's an intangible reward that we hope everyone will appreciate.
Mike @MikeFirehammer – Lead Organizer
---
Do you have a favorite color of mander?
Ryan: If there was a Myth mander I would say yellow, but blue is nice.
Mike: Purple mander is best mander.
Sloth: All.
Ryan @Thetechboy – Lead Technician / Mike @MikeFirehammer – Lead Organizer / Sloth @SlothPlaysNecro – Community Relations Organizer
---
Do you ever plan on using the DuelCircle periscope account soon?
We're looking into it. Other than IRL events like PAX South, we may end up using it for some cool stuff in the future. Luckily since you can use OBS seamlessly for periscope streaming, we could do things like judging the msPaint Manders entries like we did last time. (Unfortunately, we don't have the vod from that stream).
Mike @MikeFirehammer – Lead Organizer / Ryan @Thetechboy – Lead Technician
---
Can I have free crowns?
(We'll be starting our Luau contests on Friday, June 21st ahead of the tournament, and there definitely will be free crowns involved.)
Mike @MikeFirehammer – Lead Organizer
---
Thanks for reading this rendition of #AskDuelCircle. Have a question? Tweet at us or email us using #AskDuelCircle. Please feel free to hit us up in the comments. The organizational team and content team will do their best to engage in a conversation with you. We want this to feel like it's offering a deeper insight into our work. Check out the last #AskDuelCircle here.