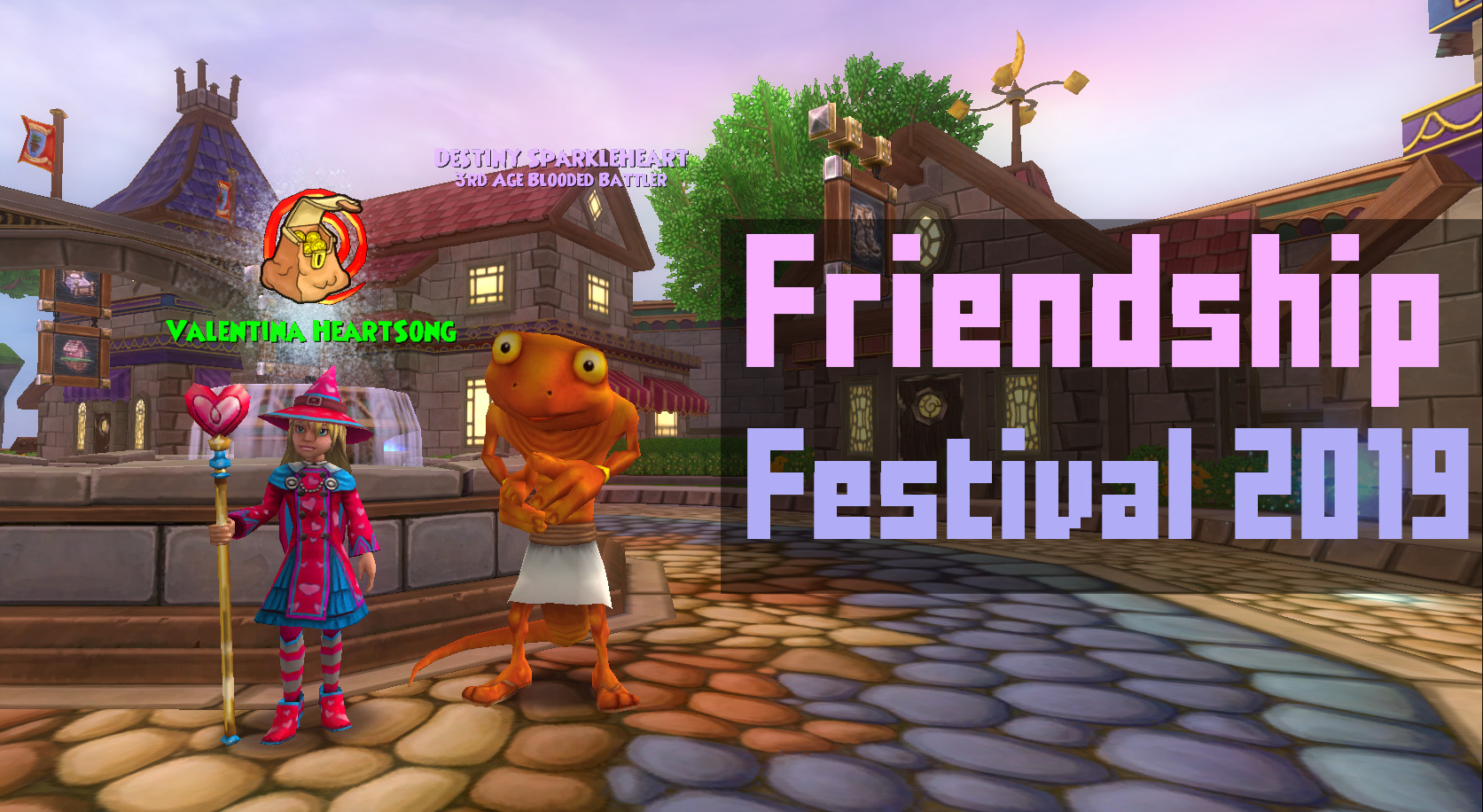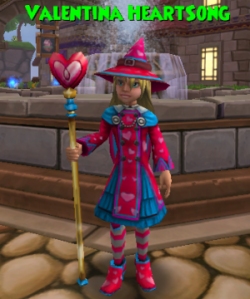 It's February and the Friendship Festival is back for 2019 for a limited time! Valentina HeartSong has returned to her usual spot by the fountain in the shopping district once again selling wands and pets. There are new items along with returning old items in the crown shop available for purchase with crowns and gold. The Friendship Mystery Fish is back in the waters waiting to be fished up. It's time to show your fellow Wizard friends how much they mean to you.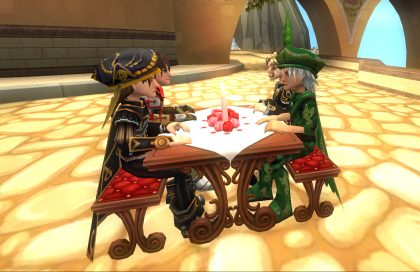 New Items Available!
Sweet Heart Mount
Friendship Table Housing Item (Seats up to 4 Wizards!)
Returning Items!
Care Hare Mount
Friendship Keeper Multi-Tank
Friendship Oni Pet
Soaring Heart Wings Mount
Lovely Leopard Pet
Lovely Ladybug Pet
Friendship Teddy Bear
Friendship Balloons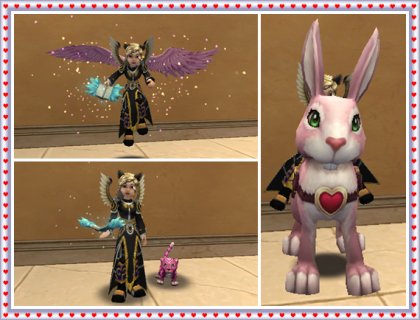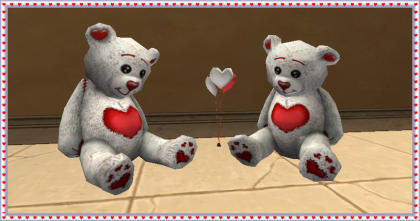 Don't wait too long though. You only have until February 20th at 11:59pm US Central Time to buy any items you want before Friendship Festival ends for the year and returns next February.