Pirate101 test realm just went live. While the update may not hold the widely anticipated new world or main storyline quests. We definitely got a lot to do until the already announced end of year part 2 update will come, with a little hint at a new level cap of 75!
The update notes were taken down to update with more information. When it is available we will update this article with the link to it.
What's New?
Skeleton Key Bosses (4 in total) with new unique boss exclusive lvl 70 gear!

Bug Fixes on interactions, quests, companions and more!

Old Scratch Promotion Quest (Is one of the 4 new key bosses)

Quality of life elixirs for Bag, Bank and FRIENDS LIST!?! Space!
Skeleton Key Bosses
There are 4 new Skeleton key bosses. In order to enter these unique and new powerful boss battles with special cheats and win conditions. You must have an "Obsidian Key" in your backpack. Obsidian keys (currently with the information we have) are dropped only from mobs level 50+.
The 4 new bosses are:
Old Scratch

Captain Blood

Duck of Death

Brass Monkey
All bosses are in the same sigil at Scrimshaw Docks, so pick wisely!
Each fight has their own unique cheats and wins conditions. We will release guides and strategies to farm them alongside drops in future guides, so stay tuned!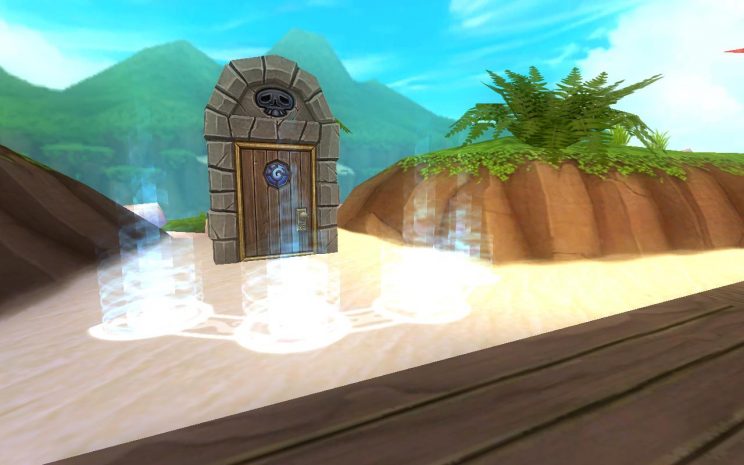 Old Scratch Promotion!
Old Scratch is now becoming a Shaman! In order to start the quest, he must be lvl 70. Talk to him in any nearby tavern. You must have Scratch at lvl 70 and begin his quest in order to enter any of the new Skeleton Key boss fights, you may teleport into the instances though through a friend, however.
Scratch obtains a few new epics and new powers
Jobu Kiss upgrades to AOE Version
Gains Purge Magic
This definitely will increase his power in terms of being a high priority pick in PVP. Super excited to see how he shakes up the meta!
Also if you look closely on this official KI image you will notice Old Scratch is level 75 and Hawkules hammer is upgraded!!! Possible story additions coming at the end of year update confirmed from Falmea newsletter, possibly!?!
MORE SPACE MORE FARMING!
Pirate101 has always had a big downside compared to Wizard101, there really wasn't enough space. Even busting open packs was difficult due to the number of housing items given you had to constantly sell or trash them. Now, you still have to do it, but you can at least have more space to hold even more stuff to lower the number of times you have to do it! For 2,500 crowns (5$ USD worth) you can buy a maximum of 2 of the following elixirs (per character):
Bag Space Elixir – Adds +40 bag space

Bank Space Elixir – Adds +40 bank space

Friends List Elixir – Adds +25 Friends list space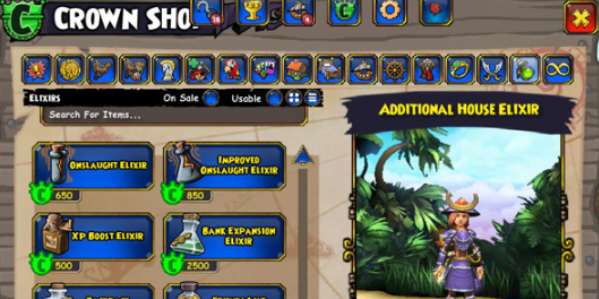 It costs a total of 15,000 crowns a Pirate to max out all elixirs. Or for those hardy hard pirates out there with every class maxed, a whopping 75,000 crowns! That's an equivalent of 90$ (when on the normal 60k sale) or 80$ when the special bulk purchase reward specials are available.
Member Benefits!
Pirate101 will finally be getting member benefits. This is amazing news as prior to this you had no real reason other than the extra 40 bag space and friends list space to really purchase it. Actually, most players before this solely used crowns for the game majority of the time. So what are the awesome new benefits coming to the game!?
Double Companion plunders

Double Pet XP

Free player and companion resets

Free Miracle Mitch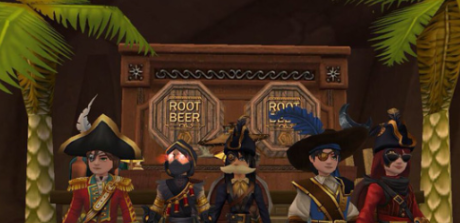 So ¾ are really good. While Miracle Mitch won't be that useful for more experienced pirates, it definitely will help those struggling on their first of the game.
Miscellaneous
Of course, some minor changes that for most don't really impact the game much. But more the merrier, right?
More Pet Names

Adjustments to

some

mounts to show Tiger Claw weapon

Sea Dragon and Chupacabra display glitch has been fixed

New pet hybrids added

Frosted Dragon Bowsprit now visible on ships

Switched Holly Jolly Roger's talent of "Cheap Shot" to "Parting Shot"

Adjusted the radius of "Readied Spell" epic

Various Stability and performance improvements