DuelCircle x PAX South 2019
After nearly a year of memes, dreams, planning, and research, DuelCircle is extremely proud to announce that we'll be attending PAX South as a site from January 17th-20th in San Antonio, Texas!
---
The Trailer
---
What is PAX South?
Created in 2004, the Penny Arcade Expo (PAX) is one of America's largest gaming conventions. By 2014 PAX had grown to the point where you could experience the show from Seattle, Boston, and even Melbourne, Australia. In 2015, the first PAX South was held in the alamo city as a way to bring the show to people who didn't live on the west or east coast. This welcomed a diverse group of gamers to a three-day celebration of gaming and the culture surrounding PAX.
This January will be the 5th anniversary of PAX South in San Antonio. Over the past few years, members from the community have come together to as a collective group of friends meeting up and experiencing what the show has to offer. As a site, we wanted to celebrate this milestone for PAX, as well as celebrate San Antonio's culture for their tricentennial. This city, as well as PAX South, share the values that we hold true to ourselves and as a site.
---
The History of the Alamo City
San Antonio has a rich background in Mexican-American history. Mission San Antonio de Valero (known today as the Alamo) was built 300 years ago in 1718 when Martín de Alarcón founded this city as the first Spanish civilian settlement in Texas. In 1773, San Antonio became the capital of Spanish Texas. Over the next 63 years, the Spanish empire began to decline while Texas settlers wanted to detach from Mexico's governmental control. The Texas revolution began as a way for Texas to gain its' independence from Mexico, which lead to the historic battle of the alamo in 1836. Although the Texas settlers were vastly outnumbered, they are known for their resilience and perseverance which lead to Texas gaining its independence.
Celebrating San Antonio's Tricentennial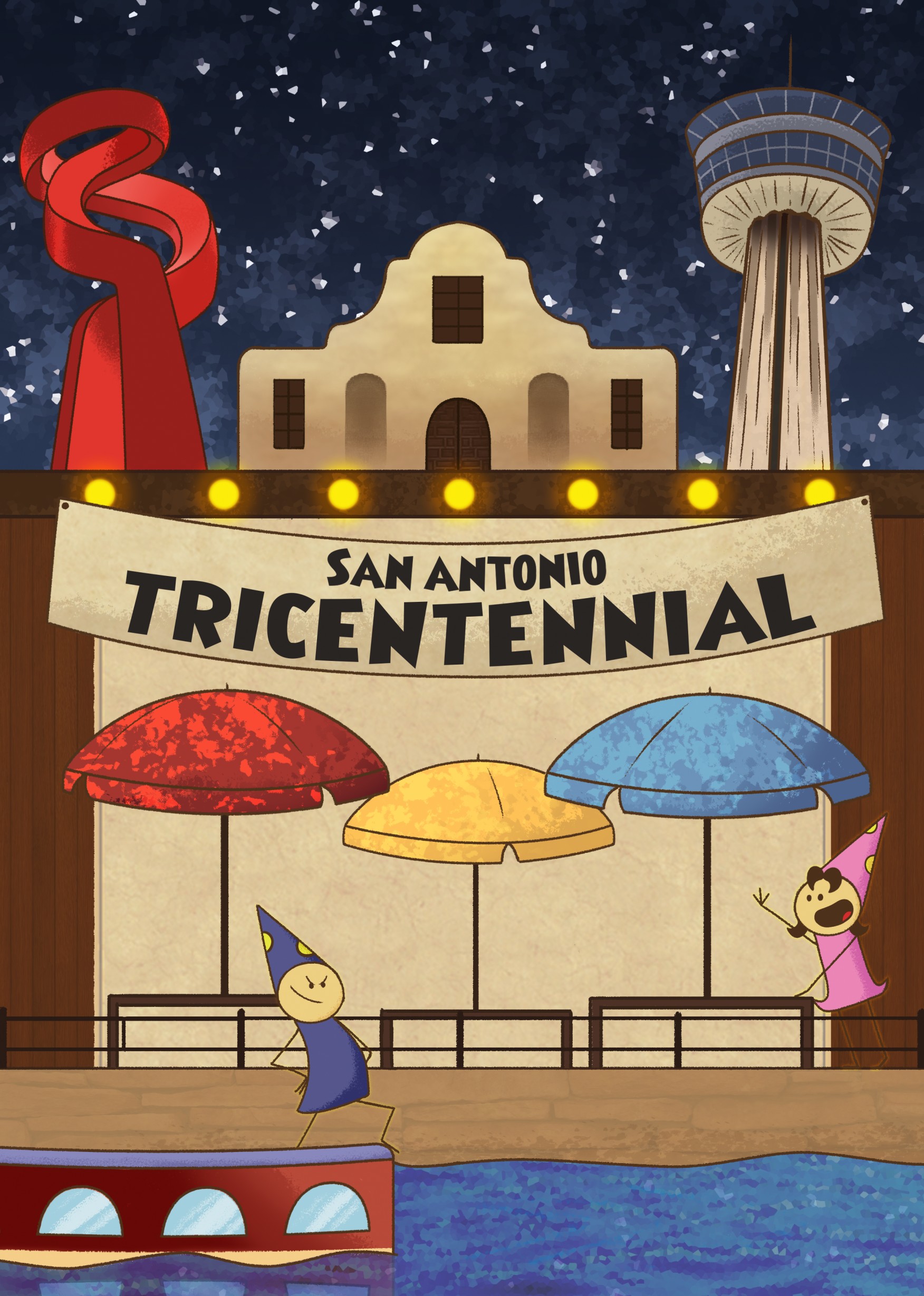 We'd like to personally thank our very own Marsi for creating our PAX South logo. This logo captures the spirit of San Antonio with a KingsIsle flair. Learn more from Marsi below on her inspiration behind the logo.
San Antonio is one of my favorite cities in Texas to go to with friends and family, whether it's going to a convention, enjoying the river-walk, or go sight-seeing! It's just an amazing place to go to when you want to have fun. That's what I tried to embody with my drawing – I wanted to fit in some of the enjoyable things I like to see or go to whenever I visit San Antonio. It's unfortunate that I couldn't fit everything into the drawing, but I know what I did fit in people will recognize and connect with what they see.
You can purchase an exclusive DuelCircle x PAX South shirt today for $15.99 with all proceeds benefiting Child's Play. Click here for more info and to purchase!
---
The Lineup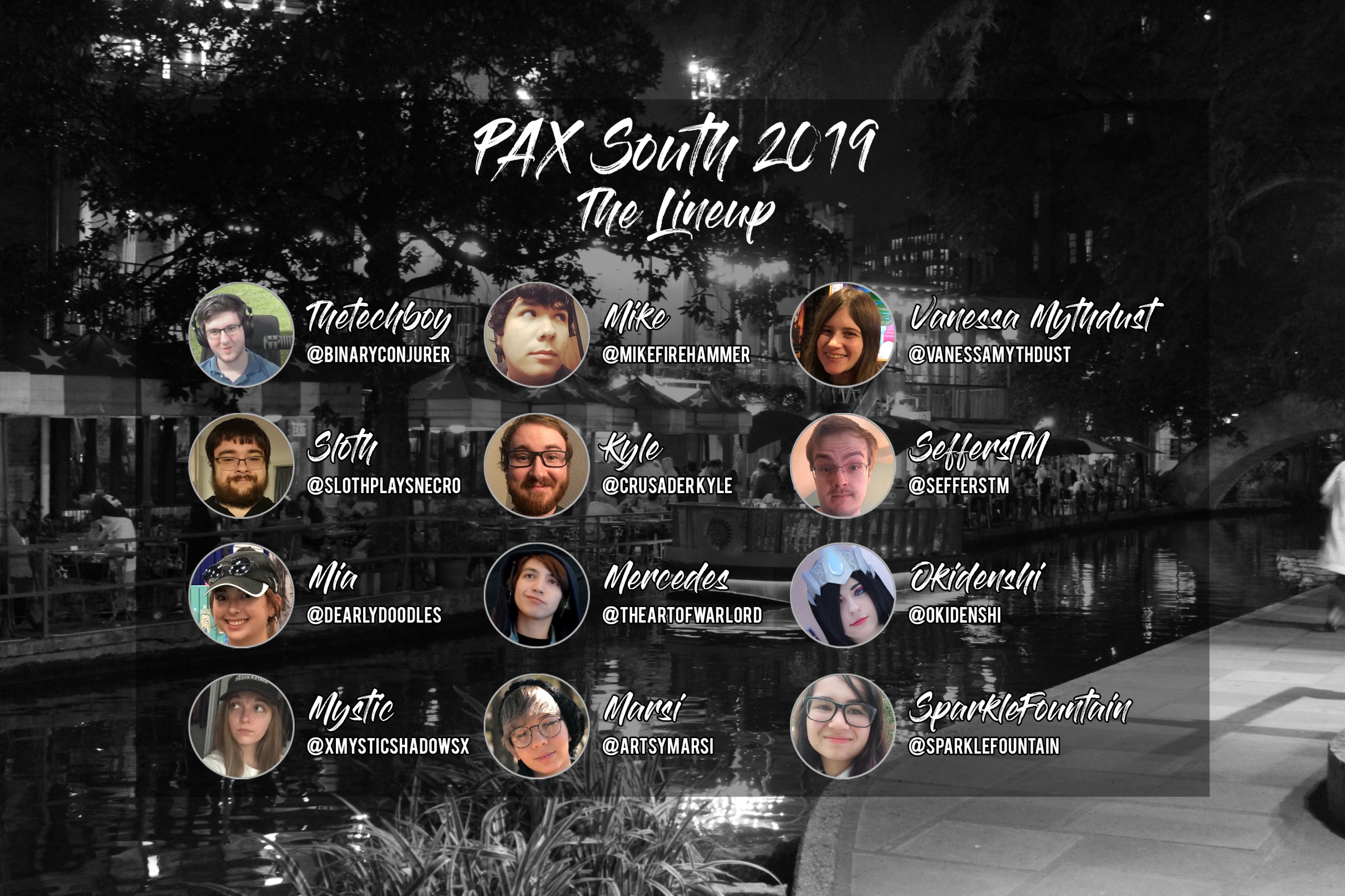 Our PAX South representee lineup includes 6 out of 7 DuelCircle organizers, talented artists from the community, as well as some content creators. Coming from diverse backgrounds, each representee shares the same love for KingsIsle and gaming in general.
---
PAX South Content
We have tons of things planned while we're at PAX South. We'll be creating all sorts of unique content both informative and entertaining. From vlogging along the Henry B. Gonzalez center floor, IRL streaming throughout downtown San Antonio, recap articles, and much more. PAX South will allow us to create unique content with our representee lineup along with our friends at Kingsisle! We want to have as much fun with this as possible while expressing ourselves in what we create as a group.
This opportunity will bring the show to the community from a whole new perspective as well as share San Antonio's rich history and culture. We can't wait to fully share our plans in the near future. We'll be updating y'all closer to the event with more information on scheduled live content.
Let us know in the comments below with what you'd like to see during PAX and we could make it happen!
---
PAX South Contests/Giveaways
During PAX South, we will hold exclusive contests in person as well as online through our social media outlets such as Twitter or right here on the site! We don't wanna spoil our major prizes yet, keep an eye out closer towards PAX for more information.
Meet any member from our PAX South Lineup, take a selfie with us, post it on social media while using the hashtag #KIPAXSouth and receive a nifty DuelCircle Button + a card with a random code!
---
DuelCircle x PAX South Schedule
After Clash and closer towards PAX, we'll be releasing our schedule regarding content, public meetups, and more! Follow us on Twitter @DuelCircle_PvP for the latest updates involving PAX South.
---
DuelCircle x PAX South Sponsors
Without the major support from our sponsors, we probably wouldn't have been able to make this experience truly spectacular. We're forever grateful for their support and generosity.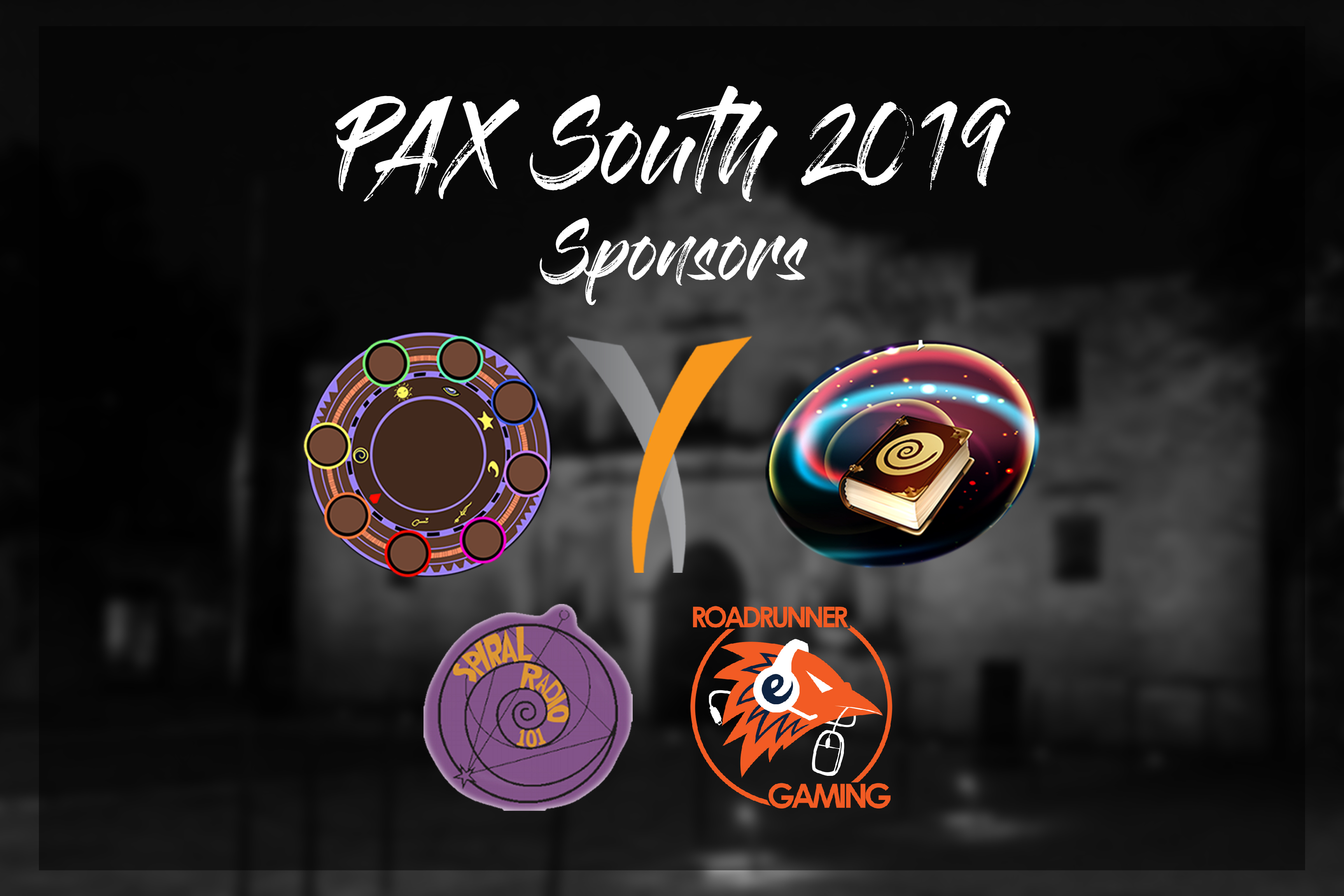 ---
We're extremely thankful to KingsIsle, the community as a whole, our external sponsors, our staff, and each of you for the ongoing support to get us where we are. Thank you so much for supporting us in our near 4-year journey. We're excited about the future and what's to come, we hope that you will be there with us.