A Guide to the Gingerbread Pack
On the second day of 12 Days of the Spiral, Kingsisle gave to me: a brand new Gingerbread pack. As they do each year during the 12 Days, they released a new Christmas pack with new items to collect. This year's pack is super sweet and cute as it's the Gingerbread pack filled with gingerbread themes items.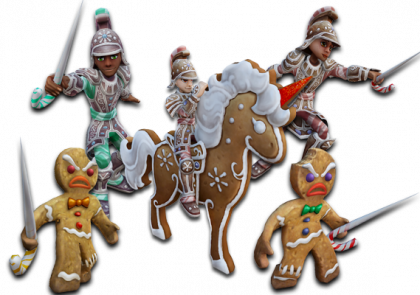 You're in for a tasty treat! The new Gingerbread pack is filled with decadent goodies to satisfy your holiday cravings! Some of the delicious new items you have a chance to get this year include:
Crumbles Gingerhorse Mount
Gingerbread Man Pets
Gingerbread Gear
Gingerbread Wands
And more!
The Gear
To start off I looked at the new gear sets available from this pack. As usual they have multiple sets you can obtain. The Karamelle Knight gives universal stats. The Peppermintalist set gives stats for the fire and ice school. And the last set, the Minty Freshness set gives myth and storm stats. This pack also drops the Snowdrifters energy gear as a side note.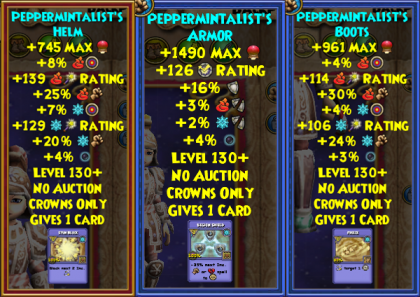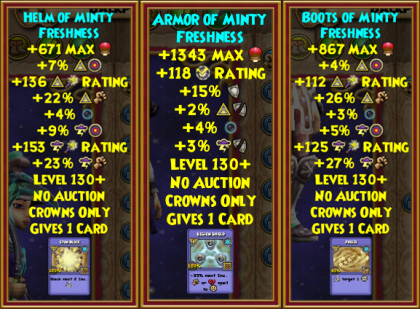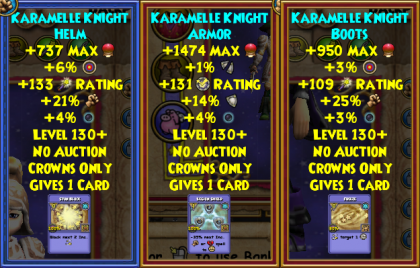 The Wands
Next pieces of gear I'm gonna look at are the new wands. The themed wand from this pack is a sharpened candy cane like the ones the Gingerbread men minions in the Krampus fight wield. The wands have a may cast tower shield on them.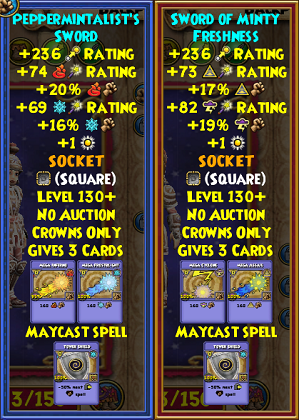 Crumbling Gingerhorse Mount
To go along with this sweet treat themed pack, is a horse made of gingerbread. One side has icing and the other side is plain like an actual gingerbread cookie you would dip in milk. Just be sure to not use the mount as a snack because it does look super tempting.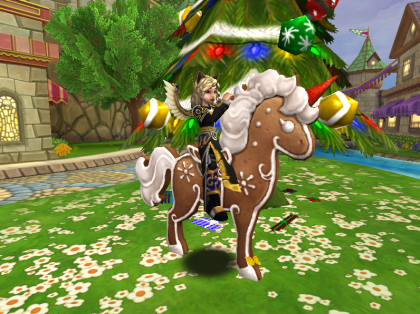 Gingerbread Men Pets
This pack would not be complete without your own gingerbread men pets. The three pets from this pack are the Salty Gingerbread Man, Spicy Gingerbread Man, and the Feisty Gingerbread Man. These pets are super cute and would be a great companion for your wizard.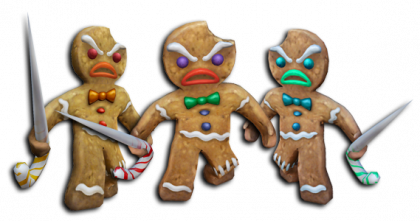 That's about it for this pack. Thanks for reading and I hope you enjoyed my guide on the new pack by Wizard101, the Gingerbread pack. Good luck getting what gear, pets, or mount you want.