An Update on the DuelCircle Competitive 2022 Season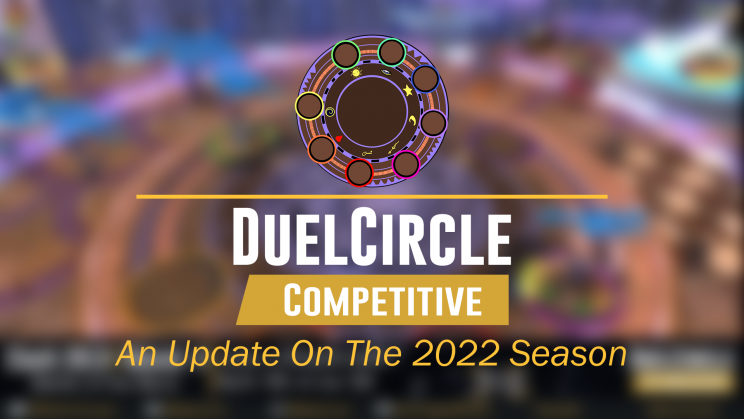 In 2020, we introduced the new league based format for DuelCircle Competitive. Over the past few years we have fine-tuned this format to player requests and have found extreme success compared to our previous 2-day Christmas Clash Winter and 1v1 Luau Summer tournaments.
We've also tinkered with the way each seasonal split worked. We've done a 6 week rapid split during the inaugural split. We've done a normal double round-robin 3 month adventure a few times. Most recently, we've just completed a single-round robin tournament this past Spring.
This year for Season 2 of DuelCircle Competitive, we tried to be extremely ambitious. Very similar to our Riot Games counterparts with the North American League Championship Series for League of Legends in that we wanted to have Spring standings carry over into this year's Fall split to encompass one big DuelCircle Competitive season.
Unfortunately, the 5th Age of Wizard101 PvP thwarted those plans. The Spring Split was played under the 4th Age of PvP prior to the complete overhaul of the PvP system and meta. Usually, we are able to adjust to new metas and new spells by fine-tuning our rulebook throughout a split and throughout the year. Since this was a complete overhaul, we felt that it was not reasonable to have Spring standings count. Therefore, we decided to start the Fall Split from scratch.
This also allows for participants to compete on a new character/school as well, which was a main concern about competing for the entire year. Now that the 5th Age of PvP has been around for several months, our previous participants (as well as any newcomers) should have a solid read on the meta and can adjust to our own tournament meta this Fall, and in the future.
While we hope to try out the year-long format again next year, our main focus now is to see how the 5th Age impacts the Fall Split as our first tournament since the overhaul.
To accommodate for the significant changes, we have decided to provide all previous Spring Split participants with a bonus 10,000 Crowns for placing 1st-4th, and an extra 5,000 Crowns for 5th-10th. We've also decided to boost our Fall Split prizing to account for Spring's lower totals (which was originally intended that way due to the year-long format and Fall being the more important split). Our prize pool for Fall is hands-down one of the largest we have ever done, so we hope to see some high-stakes games for some high-stakes prizes!
While this will be another single-round robin, we wanted to make comparisons to Spring while also trying to get this tournament completed prior to the Wizard101 Fall Update. We hope everyone is excited to participate, whether as a participant or a broadcast viewer, this Fall Split.
---
Check out the DuelCircle Competitive Fall Split Megapost here and review the DuelCircle Competitive Rulebook here. Follow our new DuelCircle Competitive Twitter account @DuelCirclePvP Today!