It's time for Luau. We're ready, are you?
It's time to step up, to stand tall, to take the crown.
It's time to strike fear. It's time to face our enemy.
It's time to rewrite history. It's time for a new era, for the next wave.
It's time to settle this. 32-64 participants will compete live to rewrite history Saturday and Sunday, June 29th-30th at 2pm Eastern / 11am Pacific.
---
Luau Prizes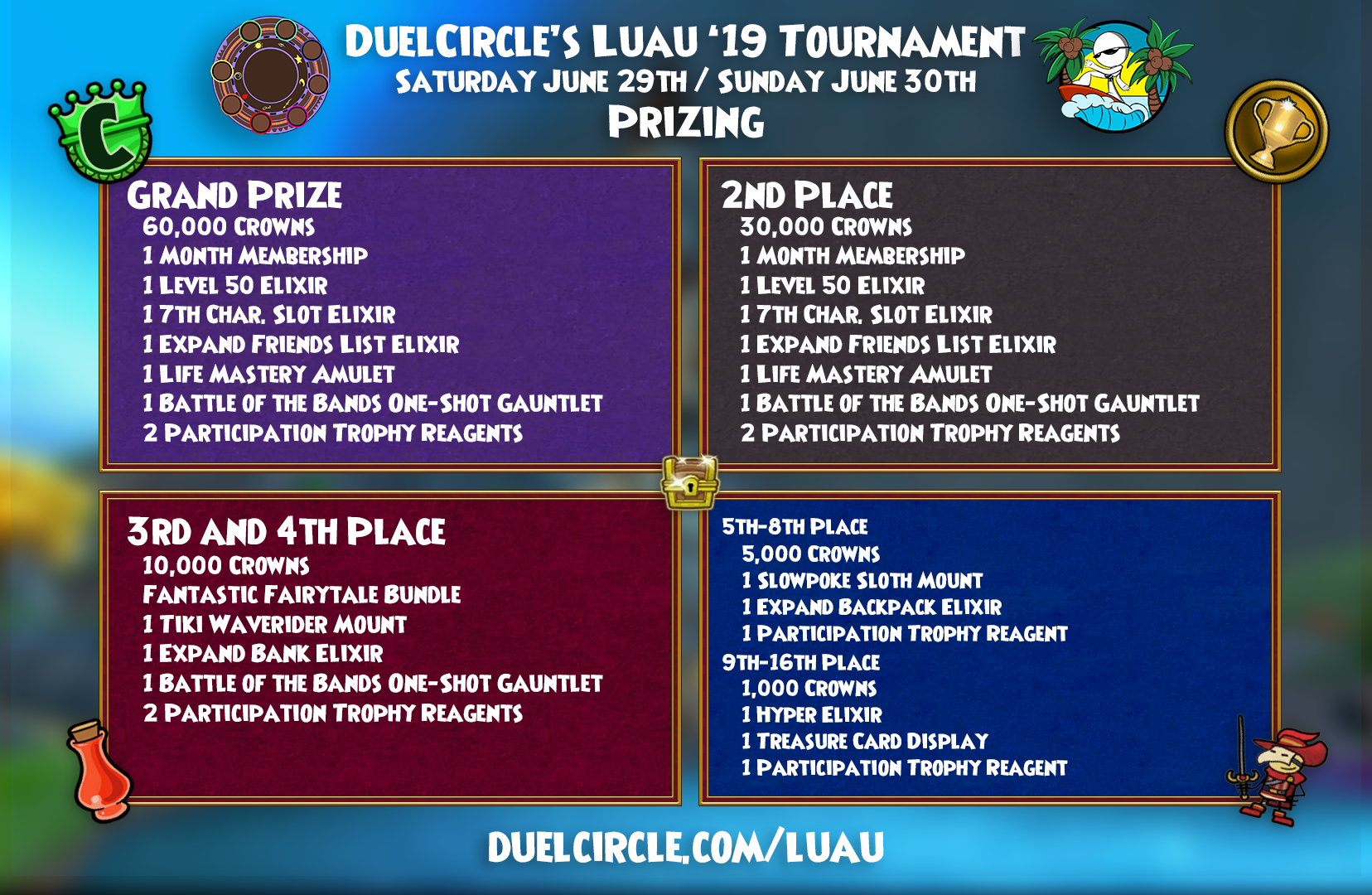 Participants who show up to all of their matches will receive a Blue Raptor beckett wand!
Other miscellaneous prizes will be handed out on Twitter and Twitch on gameday!
Thanks to Mathew "Sprack" Anderson for being a trailblazing, ice creaming loving community manager that continually supports DuelCircle.
Shoutout to our resident Sloth for providing the 1-month membership prizes.
---
It's time to signup, are you ready?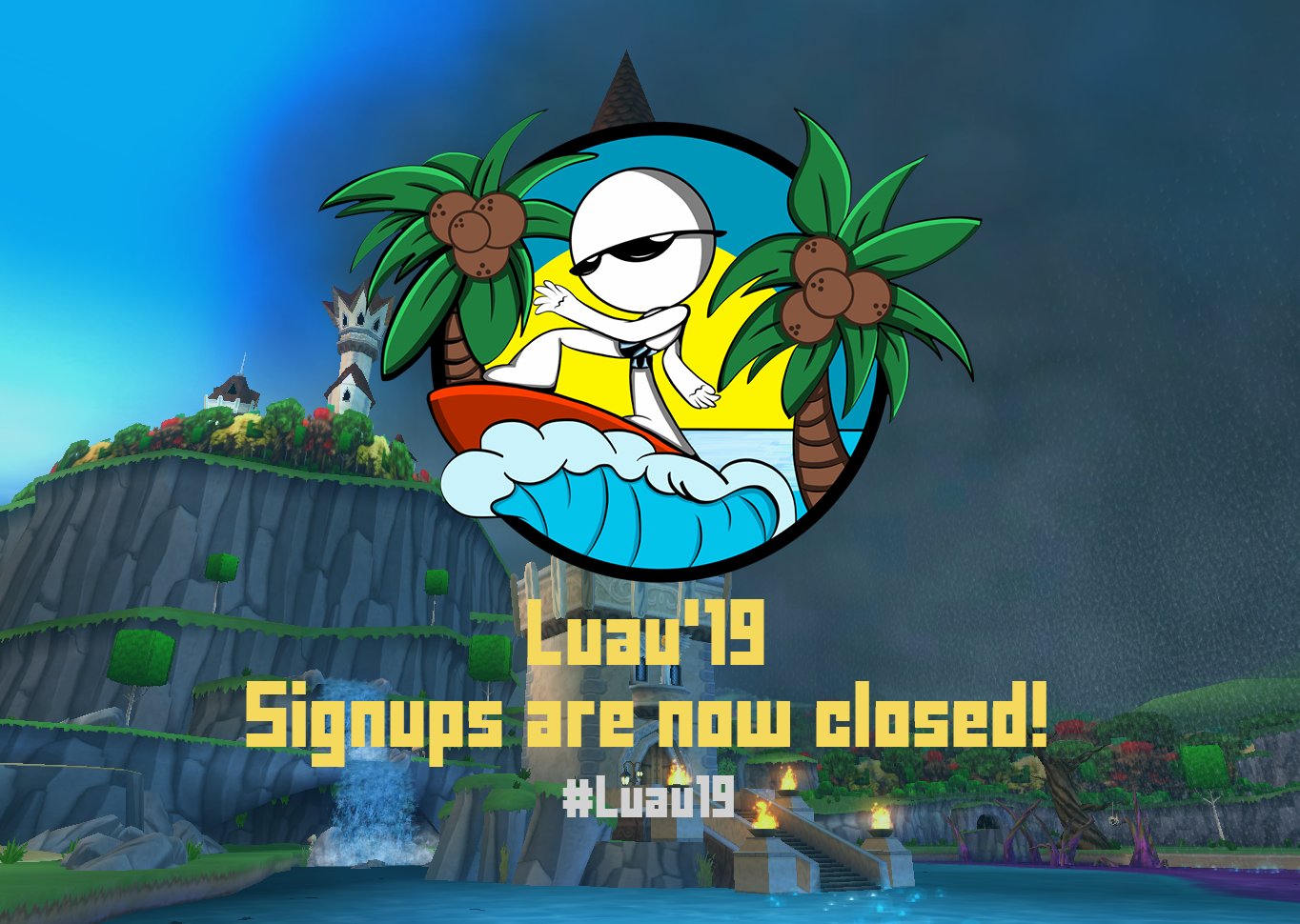 #Luau19 Participant and Gameday Volunteer Referee applications are now closed. All entrants have received an email stating whether they have been accepted via random draw or have been placed on a waitlist. As participants withdrawal from the tournament, we will select waitlisted members based on when they submitted their application.
Entrants who applied for the Referee position have also received an email stating whether they have been accepted or denied.
---
Luau On-Air Lineup
As tradition with all DuelCircle flagship tournaments, we will be having 3 livestreams on each gameday covering high stakes matches, fan favorites, and more! Watch live at 1:15pm Eastern on 6/29-6/30!
Note: Not every match will be livestreamed.
Broadcast 1: Tyler (IAmTheChezz) w/ Nicholas LionRider
Broadcast 2: MollyShadowHunter w/ Mozzy, Nacho, and DuelCircle Community Relations Organizer MysticShadows
Broadcast 3: DuelCircle Technical Organizer Thetechboy w/ MrDemomAxe, Robert DragonEyes, and PotatoWizard
Watch ALL 3 broadcasts at once here!
If any of the broadcasts unexpectedly go offline, PebbleBeachWizard is on reserve as our backup streamer.
Each stream will be heavily moderated by community leaders from KingsIsle's official fansite lineup, DuelCircle Organizational Staff, and KingsIsle Employees to maintain a family-friendly environment.
Stream archives from #Luau19 will be uploaded to youtube after the conclusion of the tournament!
---
The Bracket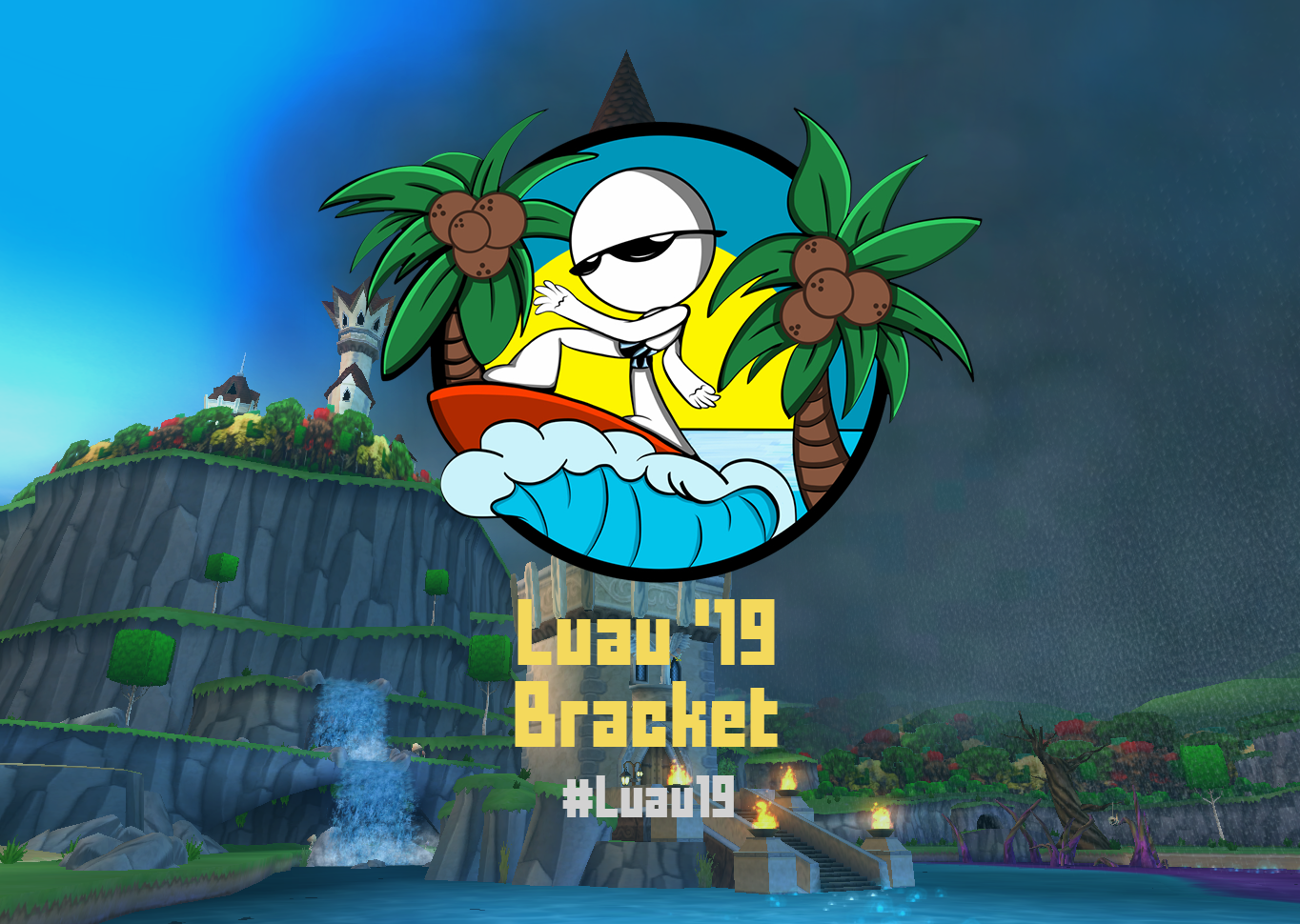 Check out the bracket and full wizard master-list here!
---
Luau Gamemodes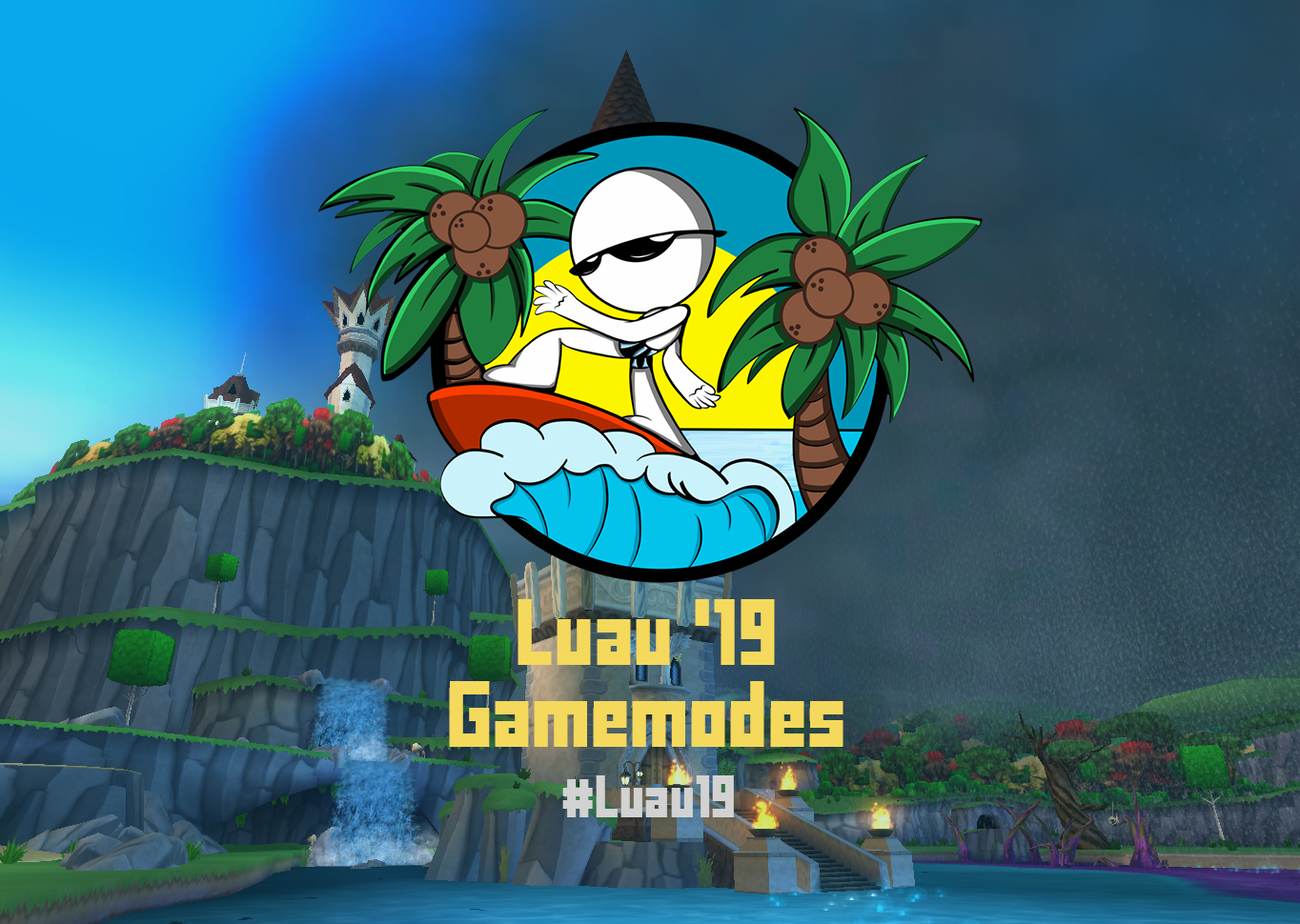 Gamemodes will be revealed 30 minutes prior to the start of the Semi-Finals and Finals on Sunday, June 30th! Just like Clash '18, there will be no gamemodes during the rest of the tournament.
---
Luau Contests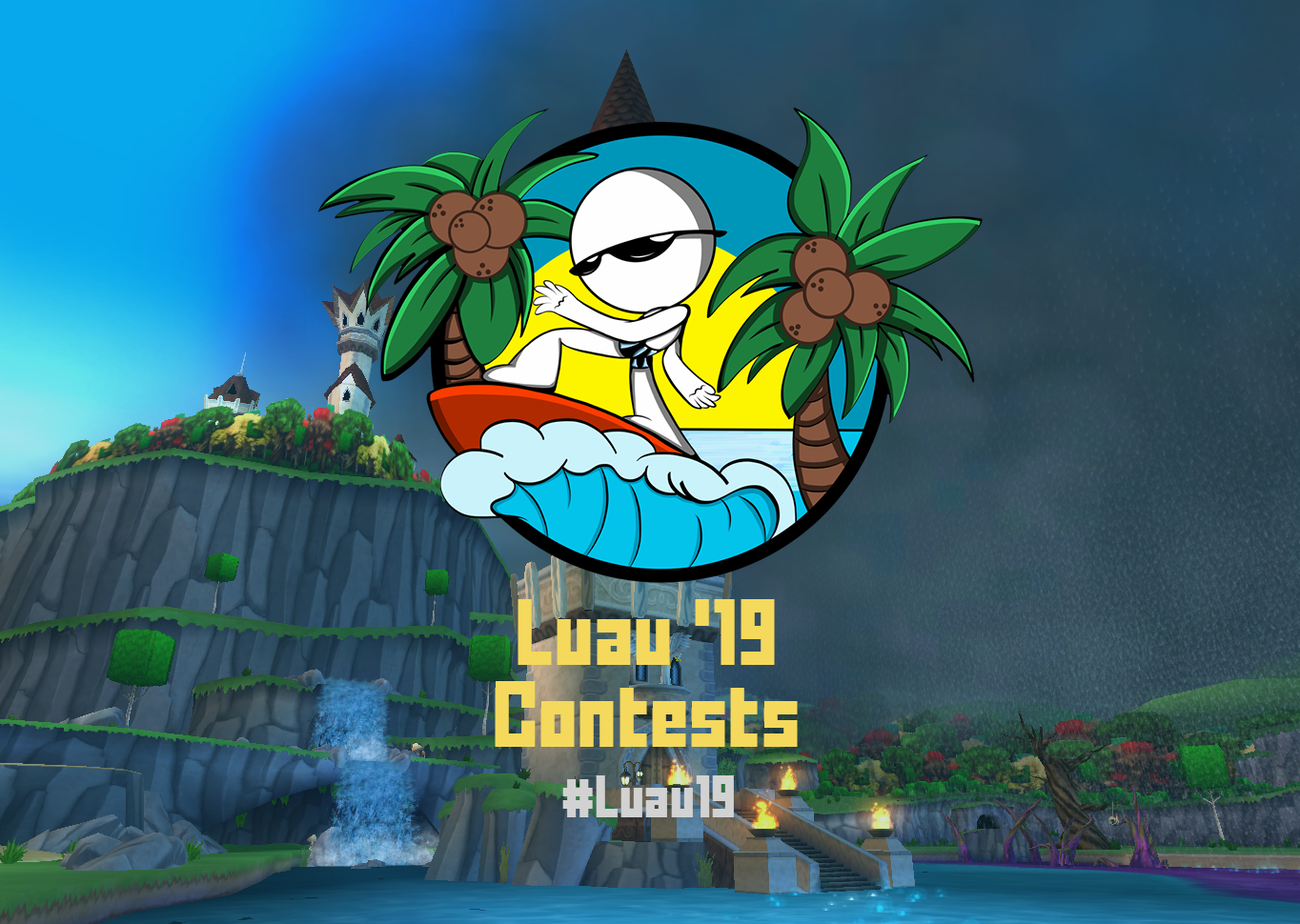 You can check out our contests such as "Who's that Mander?", "Caption That!" and more here!
---
DuelCircle After Dark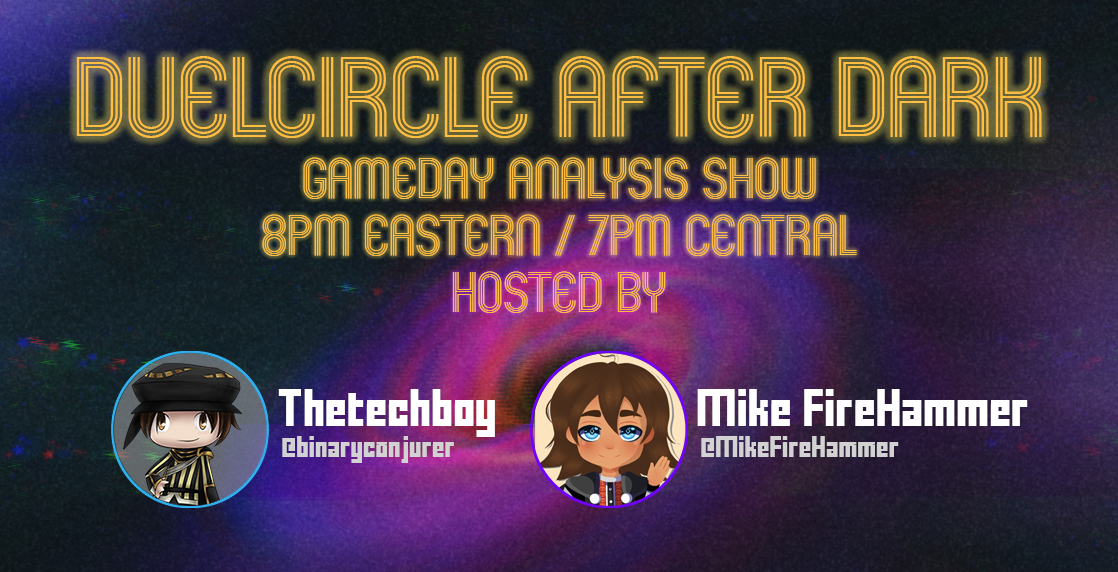 Returning for #Luau19, our newest show 'DuelCircle After Dark' brings you daily recaps of the tournament, clips of some of the biggest plays from our on-air team, and discuss all the Clash action with the help of Thetechboy and Michael Firehammer each night of the tournament at 8pm Eastern / 7pm Central on Twitch.tv/Thetechboy with a rebroadcast at 8pm Mountain / 7pm Pacific (10pm Eastern).
---
Beyond The Spiral – Luau Edition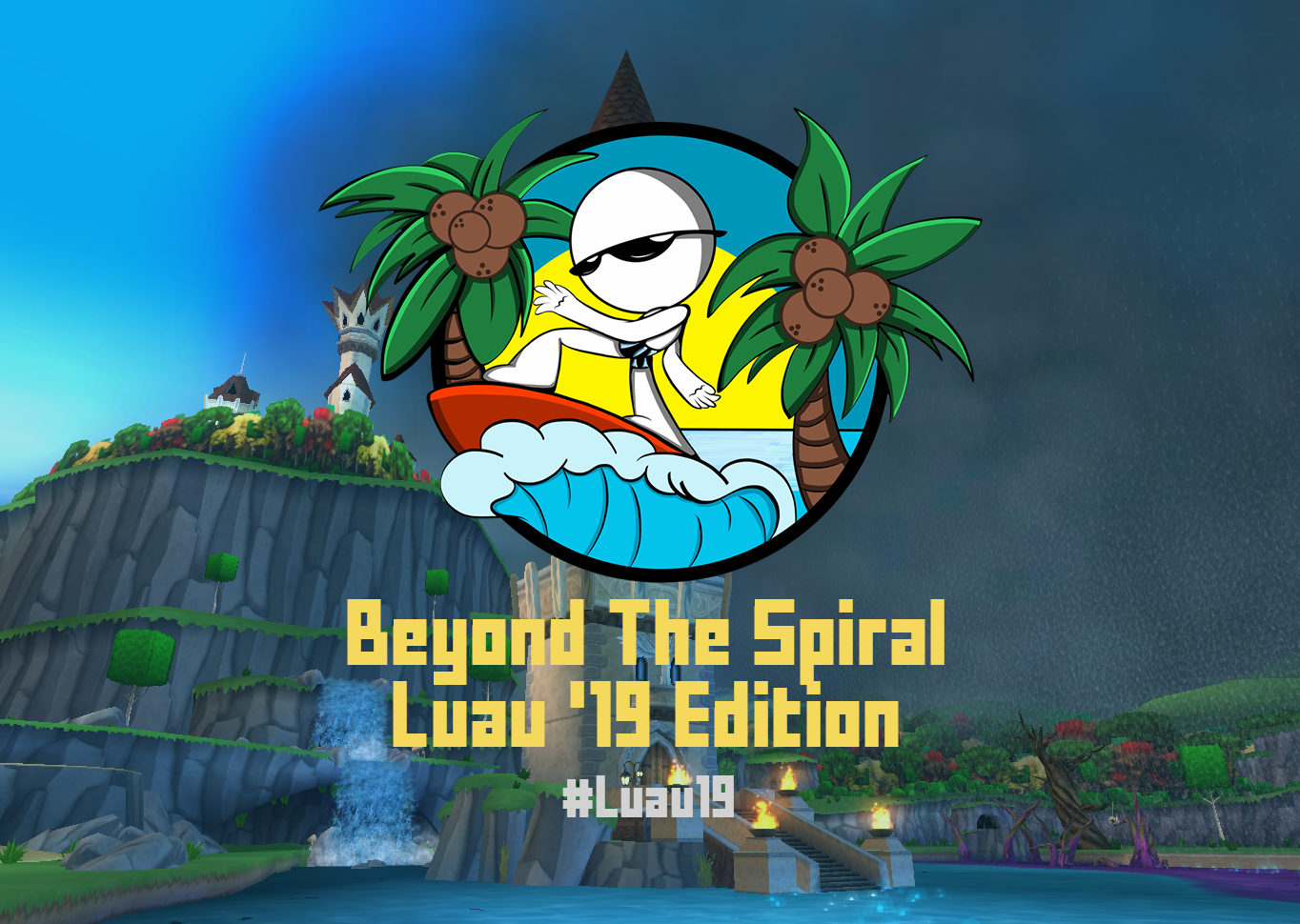 Click here to listen to the recording of the Luau '19 episode of the "Beyond The Spiral" podcast with Ryan (@BinaryConjurer) and guest host Pebble (@PebbleBeachWizard)!
---
#AskDuelCircle – Luau Edition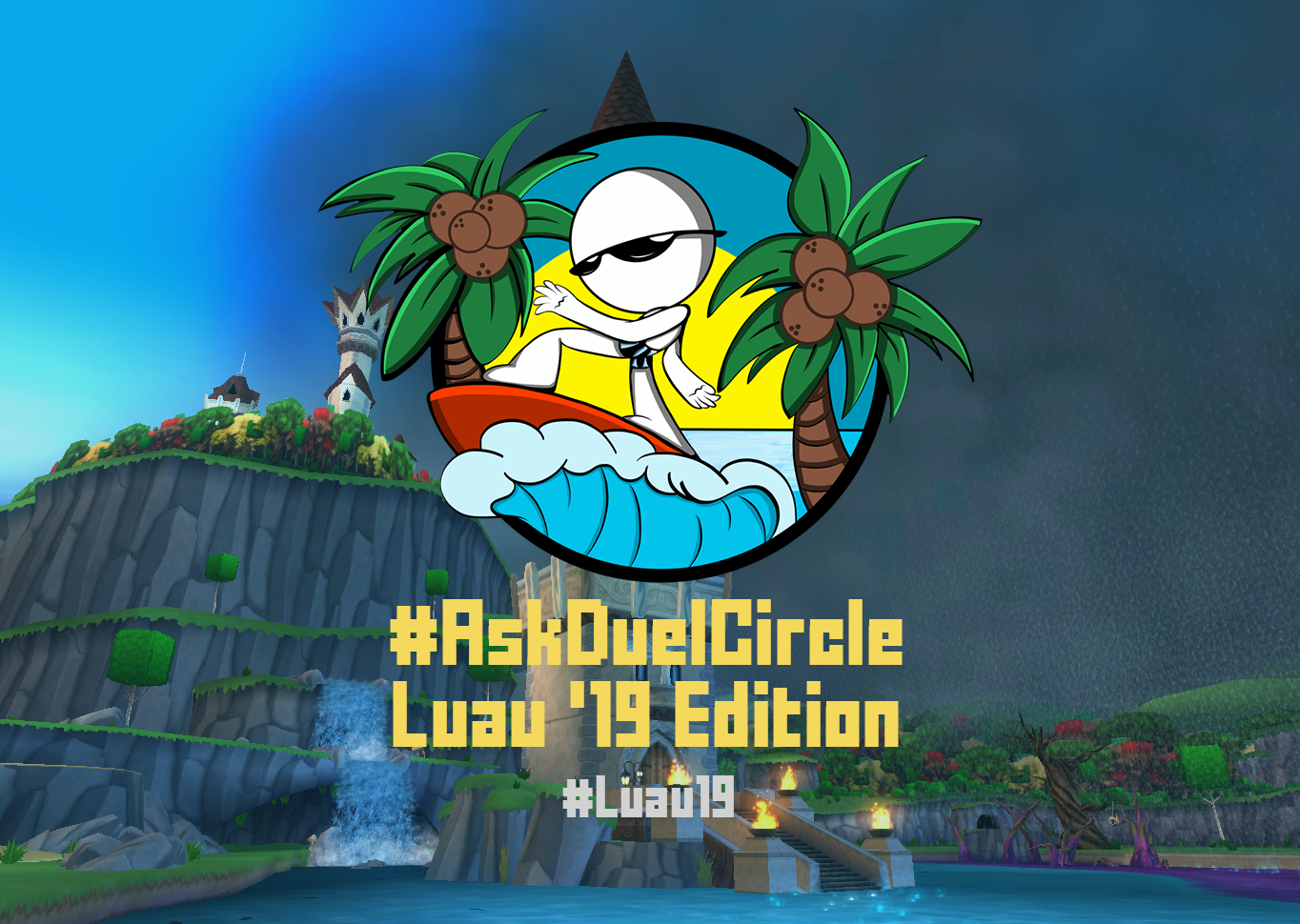 Check out our BIGGEST #AskDuelCircle of the summer here with our special Luau '19 edition! 
---
As more information becomes available, we'll be updating this post with all of the important details for this summer's #Luau19 tournament. Follow us at @DuelCircle_PvP for the latest updates.