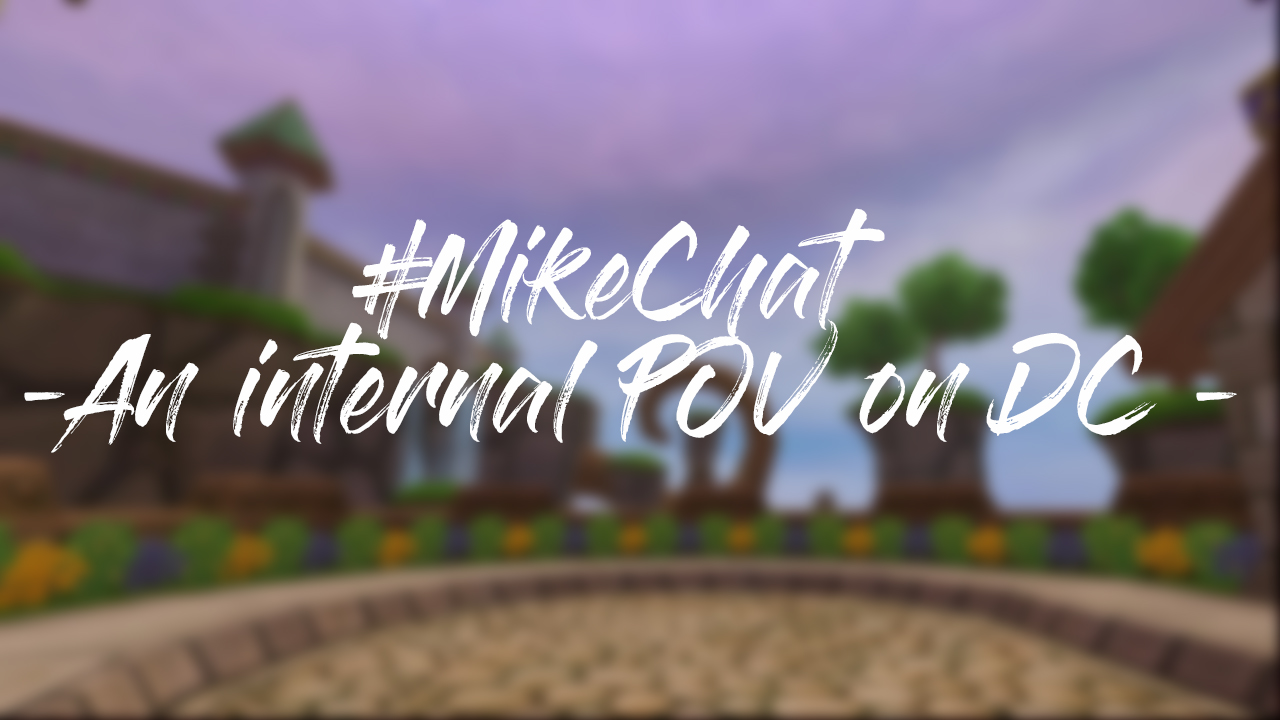 #MikeChat – Decaversary, DuelCircle, December
Hey there, Mike here (@MikeFirehammer). Welcome to "#MikeChat", a series where I'll dive into certain DuelCircle topics that the community wants to know more about, discuss some WIP stuff revolving DuelCircle, and share the decision making process from an organizer POV.
Check out my last post in this series here!
---
Decaversary Marathon Recap
For those of you who don't know, September was a huge month for KingsIsle and Wizard101. 10 years ago on September 3rd, Wizard101 was publicly released from beta. Who would've thought that the game would be going strong, a decade later. As a site we decided to do something different and unique for the decaversary. We had many ideas on how to celebrate such as another tournament, producing content like the DuelCircle Staff Showdown from the '18 Fansite Festival, or having a party.
We decided on doing a streaming marathon because we wanted to showcase our own individual passion for the game, and the community as a whole. During the last 10 days of September, each day a member from DuelCircle's content team or a former DuelCircle contributor would go live on Twitch creating their own unique content. Reflecting on it now, I feel that this was a perfect idea and it seems that a majority of the community liked the content we created as a team. We may look into bringing the marathon back for special events like the W101 birthday or featuring content from our internal content creators regularly in the future.
---
What's new with DuelCircle?
As a site, we've already planned out how the next 6 months or so will look like. We have tons of things on the DuelCircle agenda, some of which we can't release for a while. What we can tell you is that while we're working on numerous projects internally, we'll be creating regular content from now until Clash. As a site, we're not necessarily sure how we'd approach Extra Life but we're looking into bringing the DuelCircle love into that mix.
Some other minor updates for the site is that we updated our Team page recently to reflect the internal changes we've made so far. We're still figuring out how to utilize the DuelCircle forum during the tournament offseason too but I have no updates regarding that. We still have plans to roll out the next few content related phases to our site but expect that to happen around Spring 2019.
---
December Plans
December has always been a fun/hectic month for DuelCircle. This December won't be any different from the past. With the 4th annual Christmas Clash fast approaching, we'll be in full "Clash Mode" with tons of content regarding the tournament, site giveaways, and much more leading up to Clash on Friday, December 28th / Saturday, December 29th at 2pm Eastern. If I were you, I'd begin practicing already since we'll be creating all new gamemodes this time around. All I can say is to expect the unexpected. We'll be releasing participant applications, and much more on the site in the future.
---
Give me your feedback in the comments below about this post or about things you'd like to see on Mike Chat. For more info about all things DuelCircle, follow us on Twitter via @DuelCircle_PvP
---
Mike (Mike Firehammer) is an organizer for DuelCircle events/community involvement. He joined DuelCircle in fall 2016 to work on the development of the Christmas Clash tournament before building a spinoff of the Clash tournament known as 1v1 Luau. Mike is a decent balance PvP aficionado, a not so good Derby player, and has a fetish for Manders. Questions about DuelCircle events or want to chat about Manders? Reach out to him on Twitter via @MikeFirehammer.